Bilderberg/2021
Jump to navigation
Jump to search
It is unknown whether a 2021 Bilderberg Meeting was held; no leaks have emerged and the group has made no public statement. Dozens of the 2983 known Bilderbergers[1] are highly involved managing the COVID-19 event, providing one explanation why the group might not have met. This page summarises the group's involvement.
COVID-19
Many Bilderbergers have profited from COVID-19[2]. This page lists 100 Bilderbergers with important roles in the COVID-19 event. Present and former members of the Steering committee are underlined:
Virus R & D
A lot of evidence suggests that the virus did not occur naturally, but was genetically manipulated from a naturally occurring bat coronavirus and possibly parts of additional viruses[3]. Bilderberg members have done important work in developing the CRISPR gene editing technique:
Pandemic Planning
Many Bilderbergers have experience at Pandemic Planning, and the group has been well represented at such exercises for at least 20 years.[8] Those with the most obvious ties:
Task Forces
In Spring 2020, many nation states formed COVID-19 Task Forces, many of which had, or acted as if they had, "state of emergency" powers to override standard operating procedure.
National Task Forces
Handlers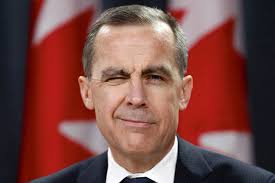 Others
Other significant institutions have appointed Bilderbergers to their Covid or pandemic groups:
Lockdowns
Most nation states decreed what was termed a "lockdown", i.e. a drastic restriction of freedom of movement. This was in opposition to the 2019 WHO best practice guide for pandemics, which specifically advised against this practice. As of Summer 2021, there is little scientific evidence that these measures had any measurable impact on spread of COVID-19, but this claim remains part of the COVID-19 official narrative.
Masks
Track and Trace
Controlling the Narrative
Panic
Commercially-controlled media's coverage of COVID-19 was a monotone echoing of the fear-driven official narrative, while calmer, more scientific voices "were never invited to the expert table", as the editor of Bild admitted in August 2021.[36]
Oliver Bäte - 2017 - A German businessman who made various alarmist statements about the virus, such as comparing it to a "worldwide meteor impact" or the explosion of a nuclear power station.[37]
Shiraz Maher - 2015 - A "Terror expert" who reportedly had a case of COVID-19 which was "classified as "mild" by British health authorities". Maher wrote a "horrifying account of his experience with COVID-19" which was picked up by the commercially-controlled media after it "went viral" on Twitter.[38]
Big media
The non reporting of Bilderberg by TV or newspapers reveals that the group has considerable control of big media, which was mobilised to support the official narrative.
Juan Luis Cebrián - 2018-2001, 1993, 1990-1987, 1985, 1983- Billionaire, media mogul, one of the ten most influential Spaniards in Spain and Latin America for 44 years (from 1976 to 2019).
Mathias Döpfner - 2019-2014, 2007-2005 - Billionaire, Axel Springer Publishing House/CEO
François Lenglet - 2017 - French editor who in March 2021 termed vaccine passports "the best recovery instrument available".[39]
Maurizio Molinari - 2017 - Italian editor who had "Hunt for the non-vaccinated" on his front page on July 17, 2021.
Andrew Coyne - 2015 - Canadian columnist dismissing the Great Reset as a conspiracy theory and saying the introduction of vaccine passports is no big deal.
William Lewis - 1997 - Non-executive Director of AP, which claimed that "Natural immunity is ... not long-lasting" to promote the COVID official narrative[40]
Censorship
Big tech is notoriously opaque in its censorship, which reached record heights in 2020/21 on the topic of COVID-19[41], as predicted by Event 201. Involvement in censorship is difficult to prove, but it seems likely that censorship was carried out with the agreement of (or at the behest of) the following chief execs:
Sidelining drug therapies
A key element of the push towards mandatory COVID-19 vaccination has been the sidelining of drugs to treat the disease.
Vaccines
Dozens, perhaps hundreds of Bilderbergers have been activey promoting COVID-19 vaccination. This list contains only the most fervent advocates and those with key jobs allowing them to throw large institutional behind such opinions:
"COVID-19 does not respect borders. No country will be safe until the people of every country have access to the vaccine."
Audrey Azoulay [51]
Audrey Azoulay - 2019, 2018 - UNESCO Director general, Uncritical promotion of the COVID official narrative "Every day, people are searching for a path out of the COVID-19 pandemic. Now, scientific international cooperation and vaccines have created hope that a brighter future is within reach..."[52]
Carl Bildt - 2014-2013, 2011-2006, 2000-1999, 1997-1996, 1993-1992 - "An unprecedented threat demands an unprecedented response"[53] - appointed by Tedros Ghebreyesus in March 2021 as WHO Special Envoy for the Access to COVID-19 Tools Accelerator[54], which was Bill Gates's "bid to organize the development and distribution of everything from therapeutics to testing."[55]
Ana Botín - 2019-2015, 2010 - Head of Banco Santander, who declared at the virtual Davos Agenda summit of global leaders that vaccinations against coronavirus are "the most effective 2021 economic policy."[56]
"People act like they have a choice. You don't have a choice. Normalcy only returns when we've largely vaccinated the entire global population [against COVID-19]."
Bill Gates (2020)  [57]
R & D
Production & distribution
Mandation
Bilderbergers have been both calling for and decreeing mandatory vaccination.
In 2005 started Médecins Sans Frontières which termed repurposed drugs "disinformation".[77][78]
Vaccine Passports
Great Reset
The Great Reset is an SDS] reframing of economic inequality in a positive light: "You'll own nothing, and you'll be happy". COVID-19 has seen unprecedented peacetime increases in the money supply and corporate welfare for selected collaborating large organisations.
Covid spending promotion
French Covid debt commission
France's Prime Minister Jean Castex chose the French Covid debt commission to "steer the nation's deliberations on the future of public finances in the aftermath of the pandemic." He is not known to have attended the group, but three of his 10 commissioners have done so:[112]
Other
References