Twitter
Jump to navigation
Jump to search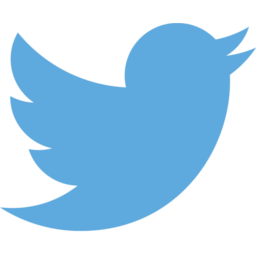 https://twitter.com
Started:
March 21, 2006
Founders:
Jack Dorsey
,
Noah Glass
,
Biz Stone
,
Evan Williams
Subgroup:
Vine
Staff: 3900
Constitutes: social medium
 
Sub-Page

Twitter is a website which allows users to publish short messages (called "tweets").
Censorship
Full article: Twitter/Censorship

Error creating thumbnail: File missing
In 2016 Craig Murray was "ghost banned" by Twitter, resulting in a 90% decrease in traffic to his site from that site.[1] Scott Adams, creator of Dilbert, reported in 2017 that he had been "shadowbanned" because of his writings about Donald Trump.[2] Twitter was an active participant in the COVID-19 censorship, and in August 2020 it began censoring all links to BitChute videos.[3]
Disinformation
Documents leaked in 2018 suggested that the Integrity Initiative was using "clusters" of journalists to try to promote Russophobia[4] and also to smear Jeremy Corbyn.[5]
Staff
Twitter's 'head of editorial' for Middle East is officer in a UK Army propaganda unit the 77th Brigade. Gordon MacMillan has been working at Twitter for since 2012 and has been its Head of Editorial, Europe, the Middle East and Africa since July 2016.
A spokesman from Twitter told The Independent that it was an "open, neutral, and independent service" and that a review of Mr MacMillan's service as an army reserve psychological warfare volunteer had found no violation of its policies.[6]
Twitter on Wikispooks
 
Has twitter
Description
'Lionel'
https://twitter.com/LionelMedia
21st Century Wire
https://twitter.com/21wire
A sound alternative news site.
5Rights Foundation
https://twitter.com/5rightsfound
911 Blogger
https://twitter.com/911Blogger
A solid 9/11 truth website.
AGT International
https://twitter.com/agtintl
A data analysis company founded by Mati Kochavi, including work on RFID and IOT
Diane Abbott
https://twitter.com/HackneyAbbot
Ziad Abdelnour
https://twitter.com/blackhawkini
A neoconservative financier who was disciplined by the SEC.
Abertay University
https://twitter.com/abertayuni
Eduard Abrahamyan
https://twitter.com/abrahamyan13
Institute for Statecraft, whose PhD supervisor was also a Institute for Statecraft member.
Accuracy in Media
https://twitter.com/AccuracyInMedia
Alexander Acosta
https://twitter.com/SecretaryAcosta
The US lawyer whose approval of a plea deal with Jeffrey Epstein avoided a public trial after being told that "Epstein was above his pay grade."
Activist Post
https://twitter.com/ActivistPost
Adam Smith International
https://twitter.com/AdamSmithInt
London-based consultancy charged with overseeing the overseas work of the Adam Smith Institute
Gerry Adams
https://twitter.com/GerryAdamsSF
Mike Adams
https://twitter.com/HealthRanger
Adbusters
https://twitter.com/Adbusters
Dirk Adriaensens
https://twitter.com/dirkadriaensens
Agence France-Presse
https://twitter.com/afpfr?lang=en
Muhammad Idrees Ahmad
https://twitter.com/im_PULSE
Lecturer interested in the white helmets whom the UK Border Agency unsuccessfully tried to deport.
Tariq Ahmad
https://twitter.com/tariqahmadbt
Mahmoud Ahmadinejad
https://twitter.com/Ahmadinejad1956
An Iranian President who publicly called for an investigation into the events of 9/11 in the UN.
Nafeez Mosaddeq Ahmed
https://twitter.com/NafeezAhmed
UK academic with extensive knowledge of deep politics and the use of false flag terror, featured frequently on Unwelcome Guests.
Saleyha Ahsan
https://twitter.com/SaleyhaAhsan
A freelance reporter, film maker and A&E doctor with a Sandhurst background. She has traveled to conflict zones in North Africa and Asia and made films and news reports including Libya, Syria, Bosnia, Palestine, India, Pakistan and Sri Lanka. She appeared with "Dr Rola" in the controversial 2013 video shown on the BBC's Panorama news programme calling for humanitarian bombings of Syria.
Hilary Aked
https://twitter.com/hilary_aked
Aktis Strategy
https://twitter.com/AktisStrategy
Now defunct following allegations of "gross financial mismanagement"
Al Masdar News
https://twitter.com/TheArabSource
Isabel Albers
https://twitter.com/italbers
Belgian editor-in-chief
Anton Alberts
https://twitter.com/antonalberts
Alchetron
https://twitter.com/alchetron
A machine generated encyclopedia
Yasmin Alibhai-Brown
https://twitter.com/y_alibhai
All-Party Parliamentary Group against Antisemitism
https://twitter.com/appgaa
Tim Allan
https://twitter.com/portlandtim
David Allfrey
https://twitter.com/thetoptattoo
Former head of the UK Army's head of recruitment strategy, Institute for Statecraft
Alliance for Securing Democracy
https://twitter.com/SecureDemocracy
"A well-funded national security advocacy group"
Milton Allimadi
https://twitter.com/allimadi
Founder/editor of Black Star News, which broke the news of Sunny Sheu's murder.
Rosena Allin-Khan
https://twitter.com/TootingLabour
Dmitri Alperovitch
https://twitter.com/dmitricyber
Kjetil Alstadheim
https://twitter.com/kjetilba
Single Bilderberger Norwegian journalist and editor
Philip Alston
https://twitter.com/Alston_UNSR
Amazon
https://twitter.com/amazon
An monopoly/cartel online retailer with deep state connections
American Free Press
https://twitter.com/AmericanPress
American Historical Association
https://twitter.com/AHAhistorians
American University of Beirut
https://twitter.com/AUB_Lebanon
Hooshang Amirahmadi
https://twitter.com/HAmirahmadi
Iranian American spook who attended Le Cercle.
Dibyesh Anand
https://twitter.com/dibyeshanand
Johan Andresen
https://twitter.com/ferdowner?lang=en
Double Bilderberg billionaire.
Lukas Andriukaitis
https://twitter.com/landriukaitis
Integrity Initiative forensic researcher
Richard Angell
https://twitter.com/RichardAngell
Anti-Defamation League
https://twitter.com/ADL_National
Anti-Media
https://twitter.com/AntiMedia
... further results
A document sourced from Twitter
References