YouTube
Jump to navigation
Jump to search
The internet's most popular video sharing site, now owned by Google.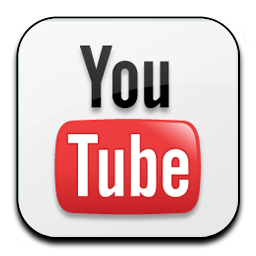 https://www.YouTube.com

Started:
2005/02/15
Founders:
Steve Chen
,
Chad Hurley
,
Jawed Karim
Owner: Alphabet Inc.
 
Sub-Page
History
Three former PayPal employees — Chad Hurley, Steve Chen and Jawed Karim — started YouTube in February 2005. Google bought it in November 2006 for $1.65 billion.
Profitability
At the end of 2017 Warren Shaeffer, in a blog post on the closing of the video platform vid.me, suggested, based on a remark of Susan Wojcicki in 2016,[1] that Youtube "to this day is still likely operating at a loss".[2]
Content removal
Full article: YouTube/Censorship

In 2016, YouTube announced that making "negative comments" about someone else and hurting their feelings might be considered sufficient grounds for the to censor content.[3] In 2017, YouTube was reportedly faster as censoring content than Facebook or Twitter, taking down 90% of all content flagged within 24 hours.[4]
Gradual redesign
As well as censoring content, YouTube is gradually adjusting to a more menu based system,[5] together with other changes that use big data to suggest content to users rather than responding to their input.[6]
Elsagate
Beginning in 2014, reaching a peak in 2017/2018, Youtube hosted videos geared towards very young children that depicted disturbing content which became known as Elsagate. Since many videos/channels of that nature had millions of views and were at the time "advertiser friendly", thus being monetized, for which Youtube has a system in place that can check and decide on a case by case basis down to a single video,[7] it stands to reason that the administration likely has been aware of this content being hosted on the platform.
Incentives for small content creators
It has been reported that Youtube tries to incentivize small channels to make videos on one of four topics:
Black lives matter
Women's empowerment
LGBTQ
Drag Queens
The video would have to take a positive stand towards the matter and if selected after review, the creator would be eligible for up to 2400 Dollar of studio equipment and possibly a seminar for content creators.[8]
YouTube on Wikispooks
Currently, Template:YouTubeVideo is available for embedding videos on this site. This may be replaced in time, but remains an easy way to add video content to the site. It is not yet deprecated and is still available for use.
YouTube Pages
Documents sourced from YouTube
References