1982
Jump to navigation
Jump to search
1972 < 1973 < 1974 < 1975 < 1976 < 1977 < 1978 <1979 < 1980 < 1981 < 1982 > 1983 > 1984 > 1985 > 1986 > 1987 > 1988 > 1989 > 1990 > 1991 > 1992
---
 ( 1980s: )    
 1982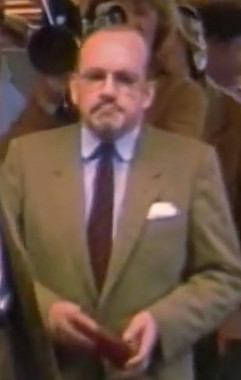 In 1982 Edwin Wilson was arrested for selling Arms for Libya (most notably almost the entire US domestic supply of C-4). The CIA denied all knowledge of his illegal arms deal, although they were later found to be lying.
Langemann Papers
Full article: Langemann Papers

The Langemann Papers exposed Le Cercle, amongst other topics. David Teacher terms them "the first serious breach in Cercle security, a leak which soon spread to other countries."[1]
Falklands War
Full article: Falklands War

After an attack by Argentina, the government of Margaret Thatcher ordered the Royal Navy to retake the Falkland Islands. This boosted her flagging popularity at home, after her economic policies proved unpopular.
Events
New Groups
Groups that were Wound Up
==Quotations== 
Deaths
Births
As of 27 September, our 19 Patrons are giving £64/month, almost 2/3 of our webhosting bill.
Please help keep this site running by donating or spreading the word about our Patreon page
.
References