1996
From Wikispooks
1986 < 1987 < 1988 < 1989 < 1990 < 1991 < 1992 <1993 < 1994 < 1995 < 1996 > 1997 > 1998 > 1999 > 2000 > 2001 > 2002 > 2003 > 2004 > 2005 > 2006
---
An important year in the exposure of the deep state, both in US and especially in Turkey.
1996 was a very important year in the exposure of the deep state. In Turkey the Susurluk car crash clearly confirmed a lot of people's suspicions about a high level nexus of government and criminal leaders, and gave a word to describe this: the 'deep state'. In USA, Gary Webb was the first person to establish just how effective the WWW would be in circumventing the deep state controled commercially-controlled media. The US establishment forst ignored his revelations, then when public pressure was mounting for a response, dismissed them with the claim that they contained nothing new.
Exposure of CIA Drug Trafficking
Full article: CIA/Drug trafficking/Exposure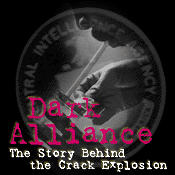 In 1996 USA journalist Gary Webb published Dark Alliance, a series of articles which clearly detailed CIA involvement in the illegal drug trade. More importantly still, it proved the effectiveness of the emerging World Wide Web as a means of circumventing traditional commercially-controlled media. By posting a lot of evidence online, he had answers to those critics who attempted to discredit him. Having checked the details, his newspaper initially stood by him, before caving to pressure from the establishment, which initially ignored the expose, then said they were old news.
Other Internet activism
The vintage leak site, Cryptome (an inspiration for Wikispooks[1]) was set up in 1996. Over 20 years on, it remains extremely useful.
Susurluk car crash
Full article: Susurluk car crash

On 3 November 1996, an assassination was carried out by means of a car crash in Susurluk, Turkey. Three passengers were killed: Abdullah Çatlı (a drug trafficking assassin), his girlfriend (a beauty queen) & Huseyin Kocadağ (a former Istanbul Deputy police Chief), while the 4th passenger, Sedat Bucak MP, was injured. What is more, Çatlı was found carrying guns, drugs, cash, a fake passport and apparently genuine diplomatic credentials issued by the Turkish government, facts which exceeded the deep state could not conceal. "For weeks on end the press and the TV channels were dominated by the scandal and the newest revelations of the corrupt 'Susurluk state'. Nearly 100,000 workers marched in protest in the Turkish capital demanding the truth about the stay-behind soldiers while people on the streets in opinion polls expressed their belief that the Turkish judicial system was not working properly and that the government was corrupt, declaring that they were sick and tired of all the violence and secret operations."[2] This top level corruption network was termed "'Derin devlet" in Turkish which translates into English as the "deep state".  
Events
New Groups
New Websites
| | | | | |
| --- | --- | --- | --- | --- |
| Cryptome | | 1996 - Present | http://cryptome.org/ | Cryptome is the grand-daddy of anti-authoritarian whistleblower, leak, publish-and-be-damned sites. It was a major source of both content and inspiration when setting up the WikiSpooks site. It is highly recommended when researching anything concerning WikiSpooks articles. |
| Serendipity.li | | April 1996 - Present | http://serendipity.li | A lot of information from Peter Meyer on a range of topics (9/11 to Ganesh Baba the psychedelic swami) plus selected writings of other authors. For sale on a CD. |
| Thiemeworks | | 19 June 1996 - Present | http://www.thiemeworks.com/ | The website of Richard Thieme |
Quotations
References
↑ 2005, Daniele Ganser, 'NATO's Secret Armies: Operation GLADIO and Terrorism in Western Europe', pp. 89-90.