CIA/Drug trafficking/Exposure
From Wikispooks
 CIA/Drug trafficking/Exposure

(Exposure)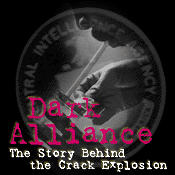 The exposure of the CIA drug trade is ongoing. A trickle of small voices from the 1960s and 70s lead to the limited hangout of "Iran-Contra" and then eventually Gary Webb's Dark Alliance exposure of the late 1990s. Awareness about CIA drug trafficking in the 21st century has grown primarily due to use of the internet.
Official narrative
These are just unproven allegations (see the Wikipedia page name, as of 2019). If the CIA deals with drug traffickers it is in the pursuit of more important matters such as "national security".
Early publicity
Mort Sahl stated on air to an audience of millions that the CIA was profiting from the world's #1 dope dealer.[1]
The Politics of Heroin in Southeast Asia
In 1972, Alfred W. McCoy published The Politics of Heroin in Southeast Asia, a groundbreaking expose of CIA involvement in the heroin trade which had burgeoned during the Vietnam War.
Iran-Contra
The events misleadingly dubbed "Iran-Contra" by the corporate media featured large scale drug trafficking centered on a remote airport in Mena, Arkansas. This was orchestrated by a team of deep state actors as Barry Seal, Felix Rodriguez, quite probably on the initiative of George H. W. Bush. Ex-CIA Terry Reed admitted to involvement in training contra pilots, but states that he originally knew nothing of the drug angle until he found tonnes of cocaine moving through his warehouse.[2]
Michael Levine, a 25-year veteran of the Drug Enforcement Administration, stated that:
"I have put thousands of Americans away for tens of thousands of years for less evidence for conspiracy with less evidence than is available against Ollie North and CIA people... I personally was involved in a deep-cover case that went to the top of the drug world in three countries. The CIA killed it."
CNBC-TV, October 8, 1996[3]
Premature deaths
Many people have been killed in an effort to cover up CIA drug trafficking, including pilots and other witnesses who came out and testified. Bo Abbott and Tosh Plumlee have admitted to flying drugs for the CIA by the planeload into USA.[4] Others such as Celerino Castillo and Terry Reed have provided detailed and sworn corroborating testimony. A 1996 affidavit by Chip Tatum claims the same thing and names William Barr, Buddy Young, Felix Rodriguez, Oliver North, Joe Fernandez, Manuel Noriega and Mike Harari. He further claimed that George H. W. Bush, Oliver North and Bill Clinton were in the loop via satellite phone.[5]
Gary Webb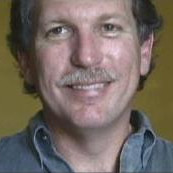 Gary Webb had great success using the WWW to circumvent the CIA's Operation Mockingbird which stifled the reporting of his groundbreaking revelations about CIA cocaine trafficking from South America. He reports that the website on which he published his evidence had over 1,000,000 hits a day from all around the world.
Mega busts
Various CIA linked planes have been involved in shipping cocaine into US by the ton, most notably the 2006 Mexico DC-9 drug bust ('Cocaine 1') and the crash in 2007 ('Cocaine 2'). (Former) CIA ownership of the planes is certainly telling, as is their use for "extraordinary rendition" but even more clear has been the failure to prosecute, investigate or even report basic details of these events, suggesting that their owners have the de facto ability to control the commercially-controlled media. The most recent of these deep events was Western Global Airlines N545JN, flying cash to South Africa.
Internet
The internet has proved an invaluable medium for circumventing the CIA's control of the corporate media and exposing their control of the global drug trade, enabling Gary Webb in 1998 to get up to a million hits a day in his exposure of Dark Alliance.
References