MintPress News
Jump to navigation
Jump to search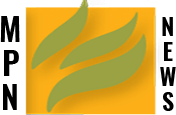 https://www.mintpressnews.com/
Started:
2012
Founder:
Mnar Muhawesh

Main focus: Epstein Affair
MintPress News was listed on the PropOrNot list as a "fake news website".
History
It was founded in 2012.
Blacklisting
On 2019, Whitney Webb described How a Small Group of Pro-Israel Activists Blacklisted MintPress on Wikipedia. The article describes, among other things, how Wikipedians referred to its unfavourable rating from Newsguard, "several months after MintPress authored a viral exposè of Newsguard's connections to neoconservatives and former government officials, including former CIA director Michael Hayden."[1]
Epstein Affair
Full article: Epstein Affair

After Epstein's "suicide", Whitney Webb wrote an article on From "Spook Air" to the "Lolita Express": The Genesis and Evolution of the Jeffrey Epstein-Bill Clinton Relationship.[2]
Documents sourced from MintPress News
August 2020:
User:Robin
is aiming to crowdfund the webhosting bill.
Please help keep this site online.
If 1/1000 of our users donated just $1/month, that would cover our costs. Be that one in a thousand!
References