Adbusters
Jump to navigation
Jump to search
Occupy Wall Street
Full article: Occupy Wall Street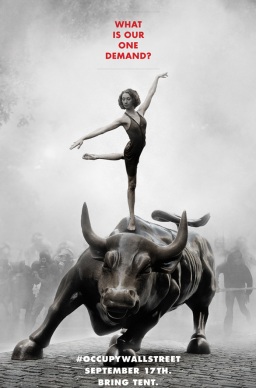 In mid-2011, Adbusters Foundation proposed a peaceful occupation of Wall Street to protest corporate influence on democracy, a growing disparity in wealth, and the absence of legal repercussions behind the recent global financial crisis.[1] They sought to combine the symbolic location of the 2011 protests in Tahrir Square with the consensus decision making of the 2011 Spanish protests.[2]
As of 5 May 2021, our Patrons are giving £80/month, which is 4/5 of our webhosting bill.
If you appreciate our efforts, please help keep this site running by donating or spreading the word about our Patreon page
.
References