Italy
Jump to navigation
Jump to search
Italy is a nation state in Southern Europe. Its capital city, Rome, contains the Vatican city. After CIA intervention in 1947 to try to prevent the electoral success of the communist party it proved politically unstable. A swathe of bombings from the late 1960s was later shown to be part of a NATO-backed program of propaganda and social destabilisation, exposed in the 1980s. The project had different names in different countries, but the Italian name "Operation Gladio" has come to describe the whole project.
Gladio
Italy was the first country in which the CIA carried out covert actions. In 1947, Roscoe H. Hillenkoetter signed a document NSC 4-A, authorising covert intervention in the elections to prevent a communist victory. This began a decades long campaign by the CIA to try to prevent a communist government from taking power.
Years of Lead
The Years of Lead were a decades long strategy of tension carried out against the Italian population. They were marked by assassinations and false flag attacks and the gradual exposure of Operation Gladio.
False flag bombings
The Peteano Attack was a false flag attack carried out in 1972 by Vincenzo Vinciguerra (a fascist), but blamed at the time on communist "terrorists". This began a NATO backed "strategy of tension" against the Italian people. After hundreds of people were murdered by false flag bombings such as the Bologna massacre, the level of interest was such that the secret stay-behind network, Operation Gladio was exposed.
Aldo Moro
In 1978, former Italian Prime Minister, Aldo Moro was kidnapped and murdered by the Brigate Rosse (Red Brigades). Like the Peteano attack, the possibility that this could have been a false flag attack was initially not taken seriously, although after the exposure of Gladio, it now is. Culpability is still being debated.
Exposure
Italy was where the truth about Operation Gladio finally emerged (which is why the Europewide network has an Italian name). Italy was one of only 3 members of the European Union which complied with the European Parliament's directive to investigate Operation Gladio.[1]
Bearer bonds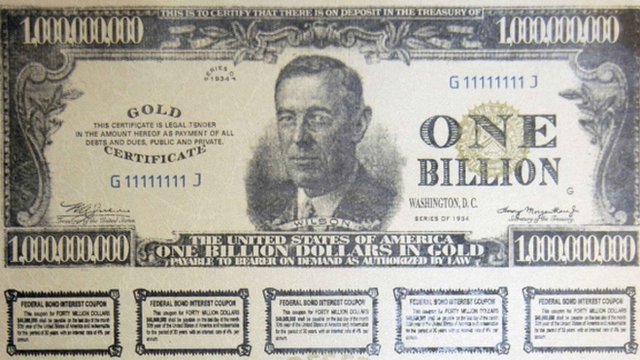 Extremely large amounts of Bearer bonds (in extremely large denominations) have turned up on the Swiss border, such as the June 2009 seizure of US$ 134.5 billion worth. Reports disagree as to whether the bonds were real or fake, but those caught importing hem into Switzerland appear to have been released with charge.[2][3][4]
"War on Terror"
In 2015, six people were convicted of anti-semitism in Italy, under 1993 "race hatred" laws, in the wake of Charlie Hebdo.[5]
Arms Production
Italy was the #8 nation worldwide as regards arms exports from 2012-2016.[6]
An event carried out
Ambassadors to Italy
Nation state
Events
Groups Headquartered Here
Citizens of Italy on Wikispooks
Related Documents
Title
Type
Publication date
Author(s)
Description
Document:Invoice Integrity Initiative Italy
invoice
13 December 2018
Atlantic Treaty Association
Fabrizio Luciolli
Invoice from the Italian Atlantic Treaty Association for the inaugural event of the Italian cell ('cluster') of the British influence network Integrity Initiative, plus for a report on Russian influence in Italian elections. The inaugural event presumably took place in the British capital London.
Document:Italy 1947-1948
book extract
2003
William Blum
Document:Objectives, Tasks and Cluster activities and Relationships
Wikispooks Page
Euan Grant
Euan Grant lists an extensive list of willing collaborators. Intelligence people, aon-fiction authors and lots and lots of media.
Document:Russia and the Italian Elections
report
25 June 2018
Fabrizio Luciolli
"For internal use only". Analysis of Italian election meddling - where some political parties apparently are trying to influence public opinion: "In Italy, appears evident that the promotion of a strategy to spread disinformation and to influence the Italian political opinions, has been limited and came much more from national populist parties, rather than from Russia or whatsoever foreign country."
Document:Skripal Case Italy
report
25 June 2018
Fabrizio Luciolli
Conclusion: "To counter this Italian trend it's important to properly address the key political leaders, their new populist parties, and key editorialists, by an effective, discrete and articulated information campaign and narrative and not to be exclusively focused on trolls and fake news."
References