1918
Jump to navigation
Jump to search
1908 < 1909 < 1910 < 1911 < 1912 < 1913 < 1914 <1915 < 1916 < 1917 < 1918 > 1919 > 1920 > 1921 > 1922 > 1923 > 1924 > 1925 > 1926 > 1927 > 1928
---
 ( 1910s: )    
 1918
The end of World War I
1918 saw the end of World War I.
World War I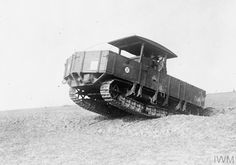 Germany surrendered.
Colonies
The Afrikaner Broederbond was created in the nominally independent South Africa. This was to become an important group in the development of the South African deep state, as was Stellenbosch University, which was also founded in 1918.
Events
New Groups
Groups that were Wound Up
==A Quotation== 
Deaths
Births
Title
Born
Place of birth
Died
Summary
Description
Crosby Kelly
1918
1986
Propagandist
Deep state operative
Businessperson
Spooky US businessman known as a public relations pioneer. Attended Le Cercle
Clifton C. Carter
1918
US
Texas
Bryan
22 September 1971
Politician
Mitchell Livingstone WerBell III
1918
US
Philadelphia
1983
Soldier
Arms Dealer
Mercenary
Julius Rosenberg
1918
New York
19 June 1953
Electrical engineer
Joan Miller
1918
June 1984
Spook
Alfred Sarant
1918
12 March 1979
Spook
Engineer
John Floyd Hull
1918
US
Indiana
Evansville
Spook
Drug trafficker
Deep state functionary
Mitchell WerBel
1918
1983
Soldier
Herman Sandberg
1918
2018
Journalist
Dutch journalist
William Diebold
1918
2002
Spook
Economist
CFR economist
Nils Ørvik
3 January 1918
Norway
Skåtøy
10 February 2005
Historian
Developed the "defense against help" concept, where Canada's contribution to common North American "defense" protected it from US infringements on Canadian territorial sovereignty
David Newsom
6 January 1918
30 March 2008
Diplomat
US diplomat who attended the 1979 Bilderberg as US Under Secretary of State for Political Affairs
Victor Lasky
7 January 1918
New York
US
Freedom
22 February 1990
Journalist
Propagandist
Important figure in the CIA's Operation Mockingbird. Lasky professed the greatest political "crime of the century" was not the Watergate scandal, but the "theft" of the 1960 Presidential election.
Gamal Abdel Nasser
15 January 1918
Egypt
Alexandria
28 September 1970
Soldier
Politician
Egyptian President who died of a heart attack in 1970.
Keith Joseph
17 January 1918
London
UK
10 December 1994
Politician
Eminence grise of Thatcherism. Founded the Centre for Policy Studies
Harlan Cleveland
19 January 1918
30 May 2008
Diplomat
Attended the 1967 Bilderberg as US Permanent Representative to NATO
Nicolae Ceaușescu
26 January 1918
Romania
Scornicești
Olt
25 December 1989
Politician
Ernst van der Beugel
2 February 1918
Netherlands
Amsterdam
29 September 2004
Academic
Economist
Deep politician
Dutch deep politician, 34 Bilderbergs, on both the Advisory & Steering committees
Michael Hanley
24 February 1918
Leeds
1 January 2001
Spook
Dwayne Andreas
4 March 1918
16 November 2016
Businessperson
Large political donor to both major US parties.
Jacques Baumel
6 March 1918
France
Marseille
17 February 2006
Soldier
Politician
French politician, attended 4 Bilderbergs from 1963 to 1967
Cheddi Jagan
22 March 1918
Guyana
Port Mourant
East Berbice-Corentyne
6 March 1997
Politician
Toppled twice by the CIA and the British
Walter Jenkins
23 March 1918
Texas
Jolly
U.S.
23 November 1985
François de Grossouvre
29 March 1918
7 April 1994
Spook
Doctor
The spook in charge of Operation Gladio in France.
George Jellicoe
4 April 1918
Hertfordshire
Hatfield
UK
22 February 2007
Spook
Politician
UK spook who founded Hakluyt & Company Ltd.
Joseph Stanley Kimmitt
15 April 1918
7 December 2004
Soldier
Soldier, then politics, the military lobbyist
John A. Scali
27 April 1918
Ohio
Canton
9 October 1995
Spook
Journalist
Norman Reddaway
2 May 1918
12 October 1999
Diplomat
Spook
Propagandist
Spooky UK diplomat who ran the UK/FCO's Information Research Department, The Britain-Russia Centre and the British East-West Centre/Director
Orville Freeman
9 May 1918
Minnesota
Minneapolis
U.S.
20 February 2003
Politician
Governor of Minnesota 1955-1961, U.S. Secretary of Agriculture from 1961-1969.
Mike Wallace
9 May 1918
US
Massachusetts
Brookline
7 April 2012
Journalist
William David Ormsby-Gore
20 May 1918
London
26 January 1985
Diplomat
Politician
Deep state operative
2nd generation (at least) UK Deep state operative, President of the Pilgrims Society
Robert H. McBride
25 May 1918
26 December 1983
Diplomat
Lucius Durham Battle
1 June 1918
US
Georgia
Dawson
13 May 2008
Diplomat
Ray S. Cline
4 June 1918
US
Illinois
Anderson
16 March 1996
Spook
Academic
"Terror expert"
Senior CIA, spoke at the 1979 Jerusalem Conference on International Terrorism
John Biggs-Davison
7 June 1918
17 September 1988
Politician
UK politician who attended Le Cercle
Robert Roosa
21 June 1918
23 December 1993
Financier
Economist
Deep state operative
Brown Brothers Harriman banker ,director at the Council on Foreign Relations, Trilateral Commission. Attended 3 Bilderbergs as Chairman of the Brookings Institution.
William Whitelaw
28 June 1918
Scotland
Nairn
1 July 1999
UK Tory politician, The Britain-Russia Centre and the British East-West Centre/Director on retiring
Wilbur Crane Eveland
1 July 1918
2 January 1990
Spook
CIA station chief in the Middle East.
Fred Mulley
3 July 1918
15 March 1995
Politician
Woodrow Wyatt
4 July 1918
7 December 1997
Author
Journalist
Politician
Broadcaster
Ron Ritchie
4 July 1918
Ontario
Charing Cross
18 August 2007
Politician
Economist
Businessperson
Founder of Institute for Research on Public Policy. Atlantic Council, Club of Rome, Ditchley Foundation
Rolando Masferrer
12 July 1918
Cuba
Holguín
31 October 1975
"Terrorist"
Assassin
Businessperson
Operation 40 member car bombed in Miami a week mafter he published a newspaper editorial arguing that car bombs were a justifiable tactic.
Raffaele Girotti
13 July 1918
25 January 2015
Politician
Businessperson
Italian company manager and politician who attended the 1973 Bilderberg
Nelson Mandela
18 July 1918
South Africa
Mvezo
Cape Province
5 December 2013
Activist
Politician
Lawyer
South African ANC leader and President of South Africa.
Francis Brooks Richards
18 July 1918
13 September 2002
Spook
Rowland Baring
28 July 1918
16 March 1991
Diplomat
Central banker
Sidney Gottlieb
3 August 1918
New York
The Bronx
7 March 1999
Researcher
Chemist
An American chemist best-known for his involvement with the CIA's mind control program MKULTRA.
Brian Crozier
4 August 1918
Australia
4 August 2012
Spook
Journalist
Propagandist
Historian
Deep politician
Arch espionage insider who founded his own intelligence agency
Otto Wolff von Amerongen
6 August 1918
8 March 2007
Deep politician
Businessperson
Bilderberg Advisory Committee member, deep politician
Christopher Seton-Watson
6 August 1918
London
8 September 2007
Spook
Academic
Professor at Oxford who served as a "talent scout" for the British security services. From spooky family.
... further results