MintPress News
Jump to navigation
Jump to search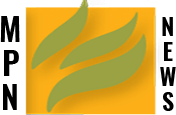 https://www.mintpressnews.com/
Started:
2012
Founder:
Mnar Muhawesh

Main focus: Epstein Affair, Unit 8200
MintPress News was listed on the PropOrNot list as a "fake news website".
History
It was founded in 2012.
Blacklisting
On 2019, Whitney Webb described How a Small Group of Pro-Israel Activists Blacklisted MintPress on Wikipedia. The article describes, among other things, how Wikipedians referred to its unfavourable rating from Newsguard, "several months after MintPress authored a viral exposè of Newsguard's connections to neoconservatives and former government officials, including former CIA director Michael Hayden."[1]
Epstein Affair
Full article: Epstein Affair

After Epstein's "suicide", Whitney Webb wrote an article on From "Spook Air" to the "Lolita Express": The Genesis and Evolution of the Jeffrey Epstein-Bill Clinton Relationship.[2]
"The Watchdog"
In July 2021, Lowkey hosted "The Watchdog", the new MintPress podcast show, and was joined by journalist Whitney Webb to examine the IDF's military intelligence Unit 8200, which gave birth to the NSO Group responsible for Pegasus spyware, and how Israel's national security state is merging with that of the United States to target free speech and dissent.[3]
Documents sourced from MintPress News
References