Angelina Jolie
Jump to navigation
Jump to search
 Angelina Jolie    
(Actress, propagandist)

Born

Angelina Jolie Voight


June 4, 1975
Nationality
US, Cambodia
Parents
• Jon Voight
• Marcheline Bertrand

Spouse

• Jonny Lee Miller
• Billy Bob Thornton
• Brad Pitt
Member of
Council on Foreign Relations/Members
Relatives
• James Haven
• Barry Voight
• Chip Taylor
Angelina Jolie is an American actress and filmmaker. As a public figure, Jolie has been cited as one of the most powerful and influential people in the American entertainment industry.
Jolie has slowly become a leading member of the U.S. national security apparatus, joining the influential and well-endowed Council on Foreign Relations think tank in 2007, and penning a joint op-ed in The New York Times with John McCain in 2018 calling for U.S. intervention in Syria and Myanmar.[1]
As much as Jolie presents herself as a leading humanitarian, even being appointed as a Special Envoy for the UN Commission for Refugees, she has spent an inordinate amount shilling for the military-industrial complex.
Movies
Jolie "starred as a 'selfless' hero working as a UNHCR official in Hollywood's Beyond Borders, a film that peddles the necessity of mixing Central Intelligence Agency gun-running operations with humanitarian missions—because it is ostensibly for the 'right' cause: Western sponsored covert interventions." [2]
In the 2010 blockbuster Salt, Jolie plays a CIA agent accused of being a Russian spy. The movie was released at the same time as the real-life Anna Chapman scandal, where the Russian national was caught spying for her country inside the U.S., and marked the beginning of hardening American relations with Moscow, ending up at the point where some have declared the beginning of a new Cold War. "We talked to a lot of the women in the CIA," said Jolie of her experiences preparing for her role. She appeared to have nothing but admiration for the organization; "One after the other, they are just these lovely, sweet women that you can"t imagine being put in a dangerous situation, but they really are," she added. Salt even hired a former CIA officer to be an on-set technical advisor.[3]
Voluntary mastectomy
In 2013, the 37-year-old Jolie underwent a "preventive double mastectomy", removing her breasts. "Once I knew that this was my reality, I decided to be proactive and to minimize the risk as much I could. I made a decision to have a preventive double mastectomy. I started with the breasts, as my risk of breast cancer is higher than my risk of ovarian cancer, and the surgery is more complex. On April 27, I finished the three months of medical procedures that the mastectomies involved. During that time I have been able to keep this private and to carry on with my work. But I am writing about it now because I hope that other women can benefit from my experience."[4]
Occultism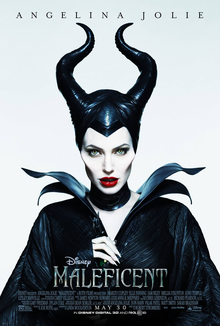 There has always been some talk about Angelina Jolie and occult rituals.
Critical Articles
Thomas Mountain, "What Did Angelina Jolie Pay for Her Baby? Buy an African Child, Then Bomb Some African Villages", Counterpunch, December 30, 2009.
Ruth Fowler, "Angelina Jolie Under the Knife: Of Privilege, Health Care and Tits", Counterpunch, May 14, 2013. also see
Alexander Cockburn and Jeffrey St. Clair, "Angelina Jolie and the French Revolution: Sex, Death and the Higher Cause", Counterpunch, May 17-19, 2013; Originally published, June 10, 2001.
Event Participated in
References
This page imported content from
Wikipedia
on 22.11.2021.
Wikipedia is not affiliated with Wikispooks.
  Original page source
here