Strategic Culture Foundation
Jump to navigation
Jump to search
Moscow-based anti-Zionist think tank and web publishing organisation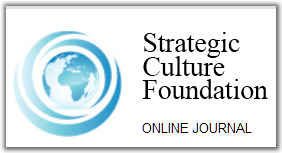 https://www.strategic-culture.org/
Started:
2010/06/08
Member of: PropOrNot/List
In its own words:
"Strategic Culture Foundation provides a platform for exclusive analysis, research and policy comment on Eurasian and global affairs. We are covering political, economic, social and security issues worldwide. Since 2005 our journal has published thousands of analytical briefs and commentaries with the unique perspective of independent contributors from the US, Canada, India, Russia and Europe. SCF works to broaden and diversify expert discussion by focusing on hidden aspects of international politics and unconventional thinking. Benefiting from the expanding power of the Internet, we work to spread reliable information, critical thought and progressive ideas."

Main focus: Zionism, NATO/Propaganda
Language: Russian
The Strategic Culture Foundation (SCF)
Origins
The journal began in 2005.[1]
Activities
The SCF has published as MintPressNews,[2] Russia Insider[3], The Duran[4] and Voltaire Net.[5]
Staff
The editor-in-chief is Vladimir Maximenko.
"Russian Propaganda"
Full article: "Russian Propaganda"

The site was included in the 2016 PropOrNot List, which purported to list outlets of "Russian Propaganda".
Documents sourced from Strategic Culture Foundation
References