Case Western Reserve University
Jump to navigation
Jump to search
Case Western Reserve University (CWRU) is a private research university in Cleveland, Ohio. It was created in 1967 through the federation of two longstanding contiguous institutions: Western Reserve University, founded in 1826 and named for its location in the Connecticut Western Reserve, and Case Institute of Technology, founded in 1880 through the endowment of Leonard Case, Jr. Time magazine described the merger as the creation of "Cleveland's Big-Leaguer" university.[1]
The campus is approximately 5 miles (8 km) east of Downtown Cleveland in the neighborhood known as University Circle, an area encompassing 550 acres (220 ha) containing a concentration of educational, medical, and cultural institutions.[2] Case Western Reserve has a number of programs taught in conjunction with University Circle institutions, including the Cleveland Clinic, the University Hospitals of Cleveland, the Louis Stokes Cleveland Department of Veteran's Affairs Medical Center, Cleveland Institute of Music, the Cleveland Hearing & Speech Center, the Cleveland Museum of Art, the Cleveland Institute of Art, the Cleveland Museum of Natural History, and the Cleveland Play House. Severance Hall, home of the Cleveland Orchestra, is on the Case Western Reserve campus.
Case Western Reserve includes the medical school, business school, dental school, law school, Frances Payne Bolton School of Nursing, Department of Biomedical Engineering and its biomedical teaching and research capabilities. Case Western Reserve is a member of the Association of American Universities.[3] Case is noted (among other fields) for research in electrochemistry and electrochemical engineering.
The Michelson–Morley interferometer experiment was conducted in 1887 in the basement of a campus dormitory by Albert A. Michelson of Case School of Applied Science and Edward W. Morley of Western Reserve University. Michelson became the first American to win a Nobel Prize in science.[4] Since then, seventeen Nobel laureates have been affiliated with Case Western Reserve or one of its two predecessors.[5]
Case Western Reserve was one of the earliest universities connected to the ARPANET, the military predecessor to the Internet. ARPANET went online in 1969; Case Western Reserve was connected in January, 1971.[6]Case Western Reserve graduate Ken Biba published the Biba Integrity Model in 1977 and served on the ARPA Working Group that developed the Transmission Control Protocol (TCP) used on the Internet.
Notable People
This is a list of notable individuals associated with Case Western Reserve University, including students, alumni, and faculty.
Business and philanthropy
Education
Government and military
History
Law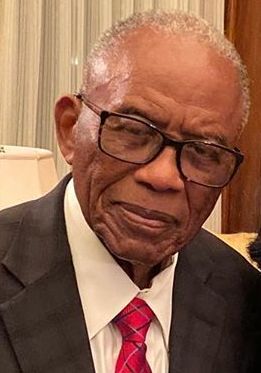 Science, technology, and medicine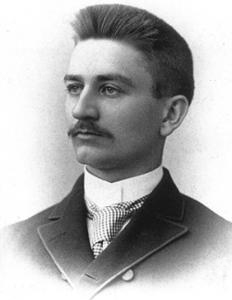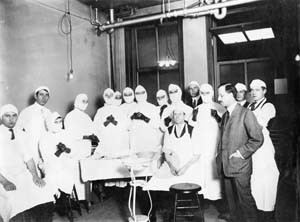 Peter B. Armentrout – distinguished chemistry professor, University of Utah
Roger Bacon – inventor of carbon fiber
Hans Baumann – inventor and engineer[10]
Paul Berg – winner of the 1980 Nobel Prize in Chemistry, for biochemical characterization of recombinant DNA
Paul Buchheit – 23rd employee of Google and creator of Gmail
Neil W. Chamberlain – economist and industrial relations scholar (A.B., 1937; M.A., 1939)
Philippe G. Ciarlet – mathematician known for work on finite element method; received his Ph.D. from the Case Institute of Technology 1966 and was awarded the Légion d'honneur in 1999
Conor P. Delaney – colorectal surgeon known for laparoscopy and developing enhanced recovery pathways
Herbert Henry Dow – founder of Dow Chemical
Slayton A. Evans, Jr. – research chemist and professor
H. Jack Geiger – founding member and past president of Physicians for Social Responsibility and Physicians for Human Rights
Julie Gerberding – first woman director of the Centers for Disease Control and Prevention
Alfred G. Gilman – co-winner of the 1994 Nobel Prize in Physiology or Medicine, for co-discovery of G proteins
Donald A. Glaser – winner of the 1960 Nobel Prize in Physics, for invention of the bubble chamber
Corneille Heymans – winner of the 1938 Nobel Prize in Physiology or Medicine for work on carotid sinus reflex
Siegfried S. Hecker – director of Los Alamos National Laboratory (1986–1997)
Samuel Hibben – pioneer in blacklight technology; designed the lighting displays for the Statue of Liberty and other national monuments
Bambang Hidayat - astronomer, former Vice-President of the International Astronomical Union
George H. Hitchings – co-winner of the 1988 Nobel Prize in Physiology or Medicine, for research leading to development of drugs to treat leukemia, organ transplant rejection, gout, herpes virus, and AIDS-related bacterial and pulmonary infections
Robert W. Kearns – the inventor of the intermittent windshield wiper systems used on most automobiles from 1969 to the present. Kearns won one of the best-known patent infringement cases against a major corporation
Donald Knuth – computer scientist and winner of the Turing Award (1974)[11]
Lawrence M. Krauss – physicist in the field of dark energy; bestselling author (The Physics of Star Trek)
Polykarp Kusch – winner of the 1955 Nobel Prize in Physics, for determining the magnetic moment of the electron
George Trumbull Ladd (1842–1921) – philosopher, educator, and psychologist; first foreigner to receive the Second (conferred in 1907) and Third (conferred in 1899) Orders of the Rising Sun
Paul C. Lauterbur – co-winner of the 2003 Nobel Prize in Physiology or Medicine, for discoveries leading to creation of Magnetic Resonance Imaging
Matthew N. Levy – cardiac physiologist and textbook author
John J.R. Macleod – co-winner of the 1923 Nobel Prize in Physiology or Medicine, for discovery of insulin
Sidney Wilcox McCuskey – astronomer noted for his work on the Milky Way galaxy
Drew Meyer- John Teagle Professorial Fellow in Chemistry
Albert A. Michelson – winner of the 1907 Nobel Prize in Physics, for disproving existence of "ether"; first American to receive a Nobel Prize
Edward Morley – performed interferometry experiment with Michelson
Ferid Murad – co-winner of the 1998 Nobel Prize in Physiology or Medicine, for role in the discovery of nitric oxide in cardiovascular signaling
George A. Olah – winner of the 1994 Nobel Prize in Chemistry, for contributions to carbocation chemistry
Amit Patel – stem cell surgeon who demonstrated stem cell transplantation can treat congestive heart failure
Raymond Stanton Patton (Ph.B.), engineer, rear admiral and first flag officer of the United States Coast and Geodetic Survey Corps and second Director of the United States Coast and Geodetic Survey (1929-1937)
M. Scott Peck – psychiatrist and author of The Road Less Traveled
David Pedlar — Director of Research at the National Headquarters of Veterans Affairs Canada
James Polshek – architect; designed William J. Clinton Presidential Library
Edward C. Prescott – co-winner of the 2004 Nobel Prize in Economic Sciences, for theory on business cycles and economic policies
Charles Burleigh Purvis - (1865) leading physician at Howard University and the Freedmen's Hospital
Frederick Reines – co-winner of the 1995 Nobel Prize in Physics, for the detection of the neutrino
Barry Richmond – developer of the iThink simulation environment
Frederick C. Robbins – co-winner of the 1954 Nobel Prize in Physiology or Medicine, for work on polio virus, which led to development of polio vaccines; past president of the Institute of Medicine of the National Academy of Sciences
M. Frank Rudy – inventor of the Nike air sole
John Ruhl – physicist currently studying cosmic microwave background radiation
David Satcher – U.S. Surgeon General under President Clinton; first African-American director of the Centers for Disease Control and Prevention
Terry Sejnowski - pioneer in the field of neural networks and computational neuroscience; one of only ten living scientists to have been elected to all three national academies (IOM, NAS and NAE)
Jesse Leonard Steinfeld – U.S. Surgeon General (1969-1973), noted for achieving widespread fluoridation of water, requiring prescription drugs to be effective, and strengthening the Surgeon General's warning on cigarettes
Earl W. Sutherland – winner of 1971 Nobel Prize in Physiology or Medicine, for establishing identity and importance of cyclic AMP in regulation of cell metabolism
Lars Georg Svensson - instrumental in the development of minimally invasive keyhole surgery and leader in aortic valve surgery
Peter Tippett – developer of the first anti-virus software, "Vaccine" (later sold and renamed Norton AntiVirus)
Alumni on Wikispooks
As of 17 April 2021, our 16 Patrons are giving £80/month, which is 4/5 of our webhosting bill.
If you appreciate our efforts, please help keep this site running by donating or spreading the word about our Patreon page
.
References