Dan Glazebrook
Jump to navigation
Jump to search
 Dan Glazebrook 
(Journalist, Author)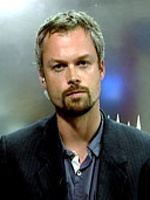 Dan Glazebrook is a freelance political writer who has written for RT, Counterpunch, Z magazine, the Morning Star, The Guardian, New Statesman, the Independent and Middle East Eye, amongst others.[1]
Author
His first book "Divide and Ruin: The West's Imperial Strategy in an Age of Crisis" was published by Liberation Media in October 2013. It featured a collection of articles written from 2009 onwards examining the links between economic collapse, the rise of the BRICS, war on Libya and Syria and 'austerity'. He is currently researching a book on US-British use of sectarian death squads against independent states and movements from Northern Ireland and Central America in the 1970s and 80s to the Middle East and Africa today.[2]
Complicit in murder
On 5 June 2017, Dan Glazebrook published a You Tube video entitled "Theresa May facilitated the Manchester bomber's training", which concluded that the British government has "blood on its hands":
"And now to that can be added that the British government has the blood of twenty-two Mancunians and seven more Londoners on its hands. Theresa May and her Cabinet are complicit in murder. They are war criminals. If the principles established by the Nuremberg Tribunal after World War II were applied, they would be hung."[3]
A Document by Dan Glazebrook
References