Richard W. Roberts
Jump to navigation
Jump to search
 Richard W. Roberts  
(judge)

Born

Richard Warren Roberts


1953
New York City, New York, U.S.
Alma mater
Vassar College, School for International Training, Columbia University

An associate of Rudy Giuliani who has handled some sensitive cases for the cabal.
Judge Richard W. Roberts retired from the bench citing unspecified health issues on March 16, 2016, the same day that a Utah woman filed a $25 million civil rights lawsuit against him, alleging that he had sexually assaulted her decades earlier while prosecuting a murder case in which she was a witness.[1]
Career
In 1986, Roberts was then appointed as an Assistant U.S. Attorney for the Southern District of New York[2] He served underneath United States Attorney Rudy Giuliani, who later served as Mayor of New York City. He held the position of Assistant U.S. Attorney for two years until he was appointed as an Assistant U.S. Attorney for the District of Columbia, underneath United States Attorney Jay B. Stephens.[2] In 1993, when President Bill Clinton appointed Eric Holder as United States Attorney for the District of Columbia, Roberts was picked as the Principal Assistant U.S. Attorney.[2] Roberts held the position of Principal Assistant U.S. Attorney for two years until 1995.[2]
In 1995 Bill Clinton appointed Roberts to the position of Criminal Section Chief of the United States Department of Justice, Civil Rights Division. He served in this position for three years until 1998.
CIA torture
Full article: CIA/Torture

In 2005 Richard W. Roberts issued a court order prohibiting the CIA destroying evidence of its use of interrogations in July 2005.[3] CIA Director Michael Hayden acknowledged in December 2007 that the CIA had subsequently destroyed hundreds of hours of tapes of the use of "extended interrogation techniques", including waterboarding, a violation of Roberts' court order. On January 24, 2008, Roberts demanded an explanation from the CIA for the tapes destruction.[3] On March 25, 2008 Charles Carpenter, a lawyer for a Guantanamo prisoner named Hani Abdullah brought suit against the CIA, before Roberts, arguing that the evidence the CIA destroyed would have helped prove his client's innocence.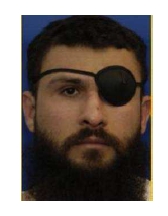 Abu Zubaydah's pleas
Roberts was supposed to deal with the please of Abu Zubaydah, who was imprisoned without charge for years in Guantanamo Bay and tortured. Zubaydah lodged over a dozen legal pleas since 2008, none of which had been handled by Roberts. This led Zubaydah's lawyers to file motion asking Roberts to recuse himself for "nonfeasance" in January 2015.[4]
Marion Barry case
Roberts prosecuted Washington Mayor Marion Barry. Mayor Barry was arrested after a sting at the Vista Hotel involving crack cocaine, carried out by the DC police and the FBI.[5]
Sibley suit
Montgomery Blair Sibley, the last lawyer for the late Deborah Jeane Palfrey, sued Roberts for his prolonged failure to file his request to have a gag order lifted, that forced him to keep Palfrey's customer list private. Palfrey was a prominent arranger of trysts with call girls, and her client list is packed with highly placed Washington insiders. In April 2016, the U.S. Supreme Court denied the request to lift the lower court order, in place since 2007, that bars Sibley from releasing any information about her records.[6]
References