Pearse Redmond
Jump to navigation
Jump to search
 Pearse Redmond 
(activist, journalist)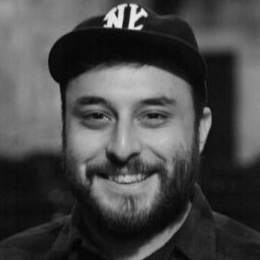 Pearse Redmond is an activist and journalist. He is host of Porkins Policy radio review audio podcast, which looks at topics including the supranational deep state, crime, culture creation, and the corporate media.
Activities
Redmond was working for Sibel Edmonds' Boiling Frogs Post, and planning the expansion of the NewsBud independent alternative news media network,[1] but departed amicably[2] from the new NewsBud team.[3][4]
Porkins Policy
Porkins Policy podcast features piercing criticisms and in-depth interviews regarding geopolitical deep state, true crime, culture creation, media analysis, and how they interact and overlap in overt and cover layers of mass manipulation, control, domination, exploitation, and extermination.
Porkins Policy is on American Freedom Radio, Tuesdays 12-2 pm Pacific with a 2016-2017 archive.[5]
The Patreon webpage for Porkins Policy Review states:
I'm Pearse Redmond and I produce a radio show and podcast called Porkins Policy Radio which features investigations, interviews and reviews. All of my work can be found at PorkinsPolicyReview.com. Recently PPR has covered topics including the OJ Simpson trial, the Jeffrey Epstein child trafficking case, inner workings of Scientology, and the CIA's role in destabilizing Jamaica. Through my work investigating the incestuous relationship between the security state and Hollywood I interviewed the infamous artists who "hacked" the set of TV's Homeland.

By supporting me I will continue to deliver a regular podcast adding to and expanding on these topics, and will begin producing exclusive bonus content just for you. Your support will help with everything from new audio equipment, opportunities to travel and conduct face to face interviews, and expand the show to a wider audience.

So if you like Porkins Policy Radio, The CIA and Hollywood, or simply the sound of my voice, please consider donating what ever you can.[6]
Ed Opperman often re-broadcasts other podcasts, including Porkins Policy Review on The Opperman Report.
Regular topics
Regular series
Porkins Policy hosts a number of frequent themed shows in which Pearse Redmond is joined by other people to discuss historic and current world events. These are published on American Freedom Radio and iTunes as well as YouTube.[8]
Porkins Policy Radio - 95+ episodes
Porkins Great Game (with Christoph Germann) - 16+ episodes - geopolitical analysis, largely focused on central Eurasia
The CIA and Hollywood (with Tom Secker) - 15 episodes - covert control and media analysis
+ Subscriber specials - ?
Porkins Great Game
The Patreon webpage for Porkins Great Game states:
Porkins Great Game is a one-of-a-kind podcast collaboration between an independent geopolitcal analyst (Christoph Germann) and an alternative researcher (Pearse Redmond) . We deal exclusively with the geopolitcs of Central Asia, the Caucusus, NATO, and the "global war on terror." Every month we deliver a jam-packed episode examining the complex and ever changing landscape of these regions and the superpowers vying for control of it. We have covered everything from the deteriorating situation in Northern Afghanistan, Azerbaijan's pipeline politics and Georgia's NATO ambitions to the mysterious Gladio B program.[9]
Special guests and interviews
Pearse Redmond's other appearances
In addition to the aforementioned, Pearse Redmond has appeared in many places such as:
See also
Tom Secker is co-host of "The CIA And Hollywood" series is often a guest on regular Porkins Policy Review radio episodes.
References