The Opperman Report
Jump to navigation
Jump to search
An alternative media outlet that releases weekly audio interviews.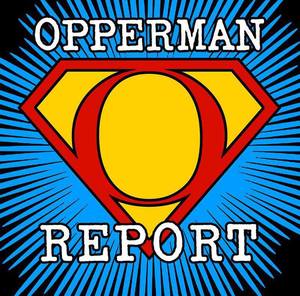 http://www.oppermanreport.com/
Founder:
Ed Opperman
In its own words:
"Ed Opperman is always working hard to bring you the news and information that the mainstream and much of the alternative media can't or won't deliver."

Main focus: US deep state, deep politics
The Opperman Report is a US based independent media site that carries out weekly audio interviews and often[Always?] features a phone-in.
Reporting
In 2018, Ed Opperman interviewed Richard Lambert about his experience heading the FBI's "investigation" into the Amerithrax case and the lawsuit he filed which alleged that the case was seriously flawed.[1]
As of 13 April 2021, our 15 Patrons are giving £76/month, which is 3/4 of our webhosting bill.
If you appreciate our efforts, please help keep this site running by donating or spreading the word about our Patreon page
.
References