Document:Justice for Megrahi - Black's lies matter
Jump to navigation
Jump to search
Gaddafi
being duped by
Robert Black
QC

 Letter  by Emeritus Professor of Lockerbie Studies dated 18 April 2021
---
Subjects:
Robert Black
,
Jim Swire
,
Aamer Anwar
,
Muammar Gaddafi
,
Nelson Mandela
,
Ali Abdelbaset al-Megrahi
,
Abdul Hamid al-Dabaiba
,
Gareth Peirce
Source:
Wikispooks
(
Link
)
★ Start a Discussion about this document
---
Aamer Anwar & Co.
63 Carlton Place
GLASGOW
Scotland G5 9TW
18th April 2021
Dear Mr Anwar,
Justice for Megrahi – Black's lies matter
Robert Black QC, Emeritus Professor of Scots Law at Edinburgh University, fluent in Afrikaans, Visiting Professor at Stellenbosch University (1997-1999), owner of the Gannaga Lodge guesthouse situated in 20 hectares of its own ground in some of the most spectacular countryside in South Africa's Northern Cape, architect of the Lockerbie trial at the Scottish Court in the Netherlands which shamefully convicted Abdelbaset al-Megrahi in January 2001, gave false undertakings to Libya's former leader Muammar Gaddafi and deliberately undermined President Nelson Mandela's blueprint:
In January 1992, Mandela outlined his blueprint for the Lockerbie trial:

If no extradition treaty exists between the countries concerned, the trial must be conducted in the country where the accused were arrested;
The trial should be conducted in a neutral country by independent judges;
The trial should be conducted at The Hague by an international court of justice.

Five years later, President Mandela emphasised at the Commonwealth Heads of Government Meeting (CHOGM) in Edinburgh that "no one nation should be complainant, prosecutor and judge" in the Lockerbie case.

By 1999, the so-called "architect of the Lockerbie trial" had managed to blackout the whole Mandela blueprint. Professor Black:
Although one of the two accused Libyans was found not guilty of the Lockerbie bombing, Patrick Haseldine, Emeritus Professor of Lockerbie Studies, alleges it was thanks to Professor Black that the other Libyan, Abdelbaset al-Megrahi, was found guilty.[1]
Double dealing
In October 2009, responding to criticism by the FBI's chief Lockerbie investigator, Richard Marquise, Prof Black wrote:[2]
"I am, of course, used to snide remarks to the effect that my stance on Lockerbie is due to my having been paid (which I have always thought a somewhat odd criticism to make of a lawyer). Here, from a forthcoming book, is the true account of how I came to become involved in the Lockerbie issue:

"I first became involved in the Lockerbie affair in January 1993. I was approached by representatives of a group of British businessmen whose desire to participate in major engineering works in Libya was being impeded by the UN sanctions.

"They had approached the then Dean of the Faculty of Advocates (the head of the Scottish Bar) and asked him if any of its members might be willing to provide advice to them - on an unpaid basis! - on Scottish criminal law and procedure in their attempts to unblock the logjam. The Dean of Faculty, Alan Johnston QC (later Court of Session judge Lord Johnston), recommended me.

"The businessmen asked if I would be prepared to provide independent advice to the government of Libya - again on an unpaid basis - on matters of Scottish criminal law, procedure and evidence with a view (it was hoped) to persuading them that their two citizens would obtain a fair trial if they were to surrender themselves to the Scottish authorities. There was, of course, never the slightest chance that surrender for trial in the United States could be contemplated by the Libyans, amongst other reasons because of the existence there of the death penalty for murder."
Blackmailing Libya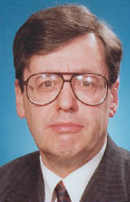 In September 2011, The Scotsman reported that Robert Black and Tory peer David Trefgarne had been blackmailing Libya over the "work" they claimed to have done to secure the release in August 2009 of Abdelbaset al-Megrahi, who was convicted in January 2001 for the December 1988 Lockerbie bombing.
Details of a claim for "fees owed" for advice to the Libyans ahead of Megrahi's appeal case were reportedly uncovered in an abandoned farmhouse in the outskirts of Tripoli. The note (dated 4 June 2007 - 24 days before publication of the SCCRC report) from Lord Trefgarne said while the £940,000 fee "may seem a large sum" it covered "nine years' work".
In a joint statement, Lord Trefgarne and Prof Black said that in 1993 they began working towards unblocking the "impasse" that was preventing Megrahi's trial taking place because Libya refused to extradite him to Scotland or the United States. The statement added:
"Over the course of the next six years, Lord Trefgarne and Professor Black worked strenuously to secure acceptance of the neutral venue scheme that Professor Black formulated in early 1994.
"No payment was sought or received for these endeavours. It was only after Abdelbaset Ali Mohmed Al Megrahi's conviction at Camp Zeist in January 2001 and Professor Black had publicly expressed the strong view that that conviction was legally unwarranted, that an agreement was entered into with his lawyer, Dr Ibrahim Legwell, that Lord Trefgarne and Professor Black should receive payment for future political and legal advice on avenues of appeal. In the event, the only sum actually paid barely covered expenses. Lord Trefgarne and Professor Black again emphasise that this was an entirely proper arrangement reflecting the circumstances of the time.
"Lord Trefgarne did declare this matter in the House of Lords Register in accordance with the rules then in force."
But Dumfries & Galloway Labour MP Russell Brown said the public would be "surprised" to hear of Lord Trefgarne's claim.
"Lord Trefgarne was one of the people who lobbied the SNP to release the Lockerbie bomber just days before Kenny MacAskill visited the terrorist in jail," he said.
"Now it seems he was in the pay of the Libyans."[3][4]
Suppressor Black
In July 2012, former British diplomat Patrick Haseldine, who is often referred to as "Emeritus Professor of Lockerbie Studies", accused Professor Black of suppressing the truth about apartheid South Africa's targeting of Bernt Carlsson on Pan Am Flight 103, thus delaying justice for the 270 Lockerbie bombing victims and their families.[5] Suppressor Black angrily responded to the accusation saying it was "Another Haseldine lie".[6]
On 26 September 2013, the President of "Victims of Pan Am Flight 103, Inc", Frank Duggan, commented:
"Interesting to see two self-promoting 'Emeritus Professors' pissing on each others legs."
In May 2014, it was reported that Robert Black - in a cynical move - had drafted an application for Jim Swire and other members of UK Families Flight 103 to send to the Scottish Criminal Cases Review Commission (SCCRC) for a further appeal to Edinburgh's High Court of Justiciary, raising hopes that the Lockerbie bombing conviction of Abdelbaset al-Megrahi might finally be overturned.[7]
Suppressor Black knows perfectly well that the odds are very heavily stacked against a successful application to the SCCRC, as explained in his April 2014 article entitled "Problems and pitfalls of new SCCRC application and appeal".[8] Sure enough, in July 2015 three Judges at the Appeal Court in Edinburgh ruled that relatives of Lockerbie bombing victims are not allowed to pursue an appeal on Megrahi's behalf.[9]
Appeal to UK Supreme Court
On 2 April 2021, five Scottish Judges refused Ali Abdelbaset al-Megrahi permission to take the posthumous appeal against his father's Lockerbie bombing conviction to the UK Supreme Court:
A written Judgment issued by Lord Carloway, the Lord Justice General, said the Court of Criminal Appeal in Scotland "has had some difficulty in understanding the exact nature of the challenge".

It said: "Although the case is clearly one of public importance, the proposed grounds of appeal do not raise points of law of general public importance.

"The principles of law which the court applied were all well known, settled and largely uncontroversial in the appeal.

"For these reasons, the court refuses permission to appeal to the UK Supreme Court."
Megrahi's son Ali al-Megrahi, who has maintained his father's innocence and is determined to fulfil the promise he made to clear his name and that of Libya, clearly cannot accept the Scots Appeal Court ruling.[10] He said:
"I have now instructed our legal team to seek leave to appeal directly to the UK Supreme Court which is the final court of appeal for my father's case.[11]
On 4 April 2021, Patrick Haseldine wrote to the Megrahi family lawyer Aamer Anwar recommending this course of action:
"My recommendation, Mr Anwar, is that you appeal to the UK Supreme Court to quash the Scottish Court in the Netherlands' 2001 conviction of Abdelbaset al-Megrahi on the basis of fabricated timer fragment evidence led by the "non-expert witness" Allen Feraday.[12]
Don't let Suppressor Black mess up again
Patrick Haseldine, Emeritus Professor of Lockerbie Studies, recommends to Aamer Anwar that Robert Black QC, Emeritus Professor of Scots Law, is kept well away from Ali al-Megrahi's appeal to the UK/Supreme Court and is not involved in negotiating contingency fees with the new Prime Minister of Libya Abdul Hamid al-Dabaiba. Much better to employ an English lawyer such as Gareth Peirce with a proven track record of success (Guildford Four, Birmingham Six etc).
Ostracising the Emeritus Professor of Scots Law in this way will reinforce the message: Justice for Megrahi – Black's lies matter.
Yours sincerely,
Patrick Haseldine
References