Truthout
Jump to navigation
Jump to search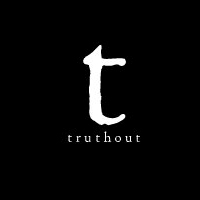 http://www.truth-out.org
Started:
2000
Member of: PropOrNot/List
In its own words:
"Truthout works to broaden and diversify the political discussion by introducing independent voices and focusing on undercovered issues and unconventional thinking."

Truthout does not have advertisements or take money from corporations. Its writers include Chris Hedges and Bill Blunden.
Major stories
In 23 August 2012, Will Galison and Milton Allimadi reported for Truthout about the murder of Sunny Sheu.[1]
Documents sourced from Truthout
As of 2 June 2021, our 18 Patrons are giving £95/month, which is 95% of our webhosting bill.
If you appreciate our efforts, please help keep this site running by donating or spreading the word about our Patreon page
.