Snopes
From Wikispooks
Named as a fact-checking site.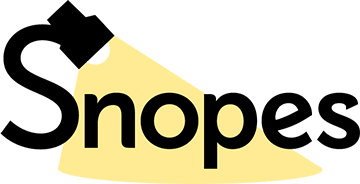 http://www.snopes.com
Founder:
David P. Mikkelson
Owner: Proper Media

Main focus: urban legends, "Fake news"

Snopes is a long established website which emerged from the usenet group alt.folklore.urban and was originally a reference site about urban legends. In recent years it has become a staunch defender of the official narratives, to the extent that it has been referred to as "the go-to website for CIA propaganda".[1]
MLK assassination
Full article: MLK assassination

Snopes stated that the rumour that "the U.S. government was sued and found culpable for the murder of Martin Luther King, Jr., but the news media refused to report it" was "mostly false", starting its article "Intermittently, rumors have circulated on social media holding that the United States government was found guilty in 1999 of conspiring to assassinate Martin Luther King, Jr. Furthermore, according to these rumors, the reason this relatively new information (King was murdered on 4 April 1968) comes as a surprise to many is the "mainstream media" intentionally suppressed it after the government's role in King's death was exposed. It's common for exaggerated claims to contain a few elements of truth, and that factor comes into play in this conspiracy theory rumor for a few reasons."[2]
While the site does admits that the jury unanimously found that "others, including governmental agencies, were parties to this conspiracy as alleged by the defendant", it states that "the verdict was of no real significance given that virtually nothing was at stake (this was not a criminal trial, and the defendant was only being sued for a mere $100 and thus had little motivation for vigorously defending himself, allowing the King family to present a mostly unopposed version of events and guide the jury to return the verdict they desired."[3]
References