Information Commissioner's Office
Jump to navigation
Jump to search
 Information Commissioner's Office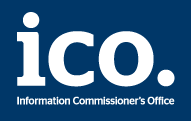 The Information Commissioner's Office (ICO) is a non-departmental public body which reports directly to the Parliament of the United Kingdom and is sponsored by the Department for Digital, Culture, Media and Sport (DCMS). The ICO is the independent regulatory office (national data protection authority) dealing with the Data Protection Act 2018 and the General Data Protection Regulation, the Privacy and Electronic Communications (EC Directive) Regulations 2003 across the UK; and the Freedom of Information Act 2000 and the Environmental Information Regulations 2004 in England, Wales and Northern Ireland and, to a limited extent, in Scotland.[1]
Information Commissioner
The role of Information Commissioner is currently held by Elizabeth Denham, who succeeded Christopher Graham in July 2016.[2]
Cambridge Analytica
Since Elizabeth Denham was appointed Britain's Information Commissioner, the ICO has undertaken high-profile investigations into Equifax, Yahoo, TalkTalk, Uber, Facebook and Cambridge Analytica issuing the maximum fine under the Data Protection Act 1998 of £500,000 to Facebook, for breaches of data protection law. Denham has also overseen the conclusion of the ICO's investigation into charities' fundraising activities and a series of fines for companies behind nuisance marketing.[3]
Forde Inquiry
In May 2021, SKWAWKBOX reported that a Freedom of Information Act request revealed there had been no contact between the Forde Inquiry into the leaked report on anti-Semitism in the Labour Party and the ICO – and suggested right-wing staff had contacted the Inquiry to put the brakes on.[4]
Related Document
Many thanks to our
Patrons
who cover ~2/3 of our hosting bill. Please join them if you can.
References
This page imported content from
Wikipedia
on 1 May 2021.
Wikipedia is not affiliated with Wikispooks.
  Original page source
here