Blackmail
From Wikispooks
 Blackmail
Blackmail is the use of threats (such as the threat of disclosing secret information) as a means of control. The deep state uses this a covert means to control politicians.
Blackmail is the manipulation of people by threats. It is illegal in many jurisdictions and often carried out in secret. The threat to disclose someone's secret, or to publish a compromising photo or document, is believed to be a particularly popular tactic of the deep state. Sibel Edmonds has gone so far as to state that at the highest levels of the US government, deep state blackmail has become standard practice:
"The did not want to appoint any federal judges to the bench... if ... candidates didn't have enough skeletons. Meaning they have to be rapists, pedophiles, despicable characters, and that information is collected during the background check, then they are used against these judges. So the judges rules per government instruction... They were all blackmailed. Blackmailed by whom? Blackmailed by the deep state... If you're squeaky clean and if you start running for a major position, the chances are you're not going to get there because you will be disqualified. They don't want you there."
Sibel Edmonds (2017)  - [1]
Sexual Blackmail
Full article: Sexual blackmail

Sexual blackmail has been widely used by the deep state, which carries out mass surveillance to try to collect suitable information for use to facilitate blackmail. Spooks have also gone as far as to engage in systematic entrapment practices.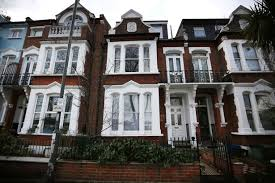 VIPaedophile
The UK deep state appears to have organised large scale rape and abuse of juveniles in order to compromise politicians. Many MPs and members of the House of Lords are reported to have vitised Dolphin Square, the Elm Guest House etc.
Victims
The number of people who get exposed for sexual misconduct probably represents only a tiny fraction of those who are being blackmailed.
John Sewel, former Chairman of the Lords privileges and conduct committee, had a spectacular fall from grace in 2015 lost his £84,500 a year role as Deputy Speaker of the House of Lords.
An example
References