Elm Guest House
Jump to navigation
Jump to search
 Elm Guest House
(UK/VIPaedophile/Venue)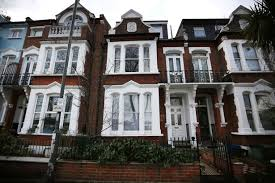 Elm Guest House was used extensively to host events where children were sexually abused and members of the establishment compromised in the 1970s and 1980s.
Elm Guest House was a former hotel in Rocks Lane, near Barnes Common in south-west London. It allegedly hosted events at which young children, especially boys, were used to entrap figures of interest to the UK deep state.
Origins
It is unknown who started the Elm Guest House events.blackmail is obvious. "There would be flash bulbs going off when someone was going round taking pictures. All this took place during the day, whatever day of the week they fancied."[1]
The potential for
Exposure
In a list produced by convicted fraudster Chris Fay, several prominent British men were alleged to have engaged in sexual abuse and child grooming at the Guest House in the late 1970s and early 1980s.
After the public outing of Jimmy Saville suggested attitudes may be changing to childhood sexual abuse, survivors of Elm Guest House have spoken up.
Cover-up
In 2014 the Crown Prosecution Service stated in response to a FOIA request that they had destroyed a file of Elm Guest House suspects in 2007.
Many thanks to our
Patrons
who cover ~2/3 of our hosting bill. Please join them if you can.
References