Edward Littlejohn
Jump to navigation
Jump to search
 Edward Littlejohn
Nationality
American

Little known US visitor to 2 Bilderbergs in the 1950s
Edward Littlejohn is Australian by birth. He graduated from Harvard in 1941. He worked in the Burroughs Corporation of Detroit, which was a major American manufacturer of business equipment, where he was director of public relations [1], from 1951 as assistant director.[2] He was on the Committee for a National Trade Policy, Inc. under George Ball with many other early Bilderbergers.[3]
Bilderberg
Edward Littlejohn was active in the early arrangements ('master minding') of the second and third Bilderberg Conferences, as this letter from fellow Bilderberger John Ferguson shows. (George= George Ball)
And this letter from general C. D. Jackson to Littlejohn, were the Americans believe Józef Retinger is a British 'secret agent'.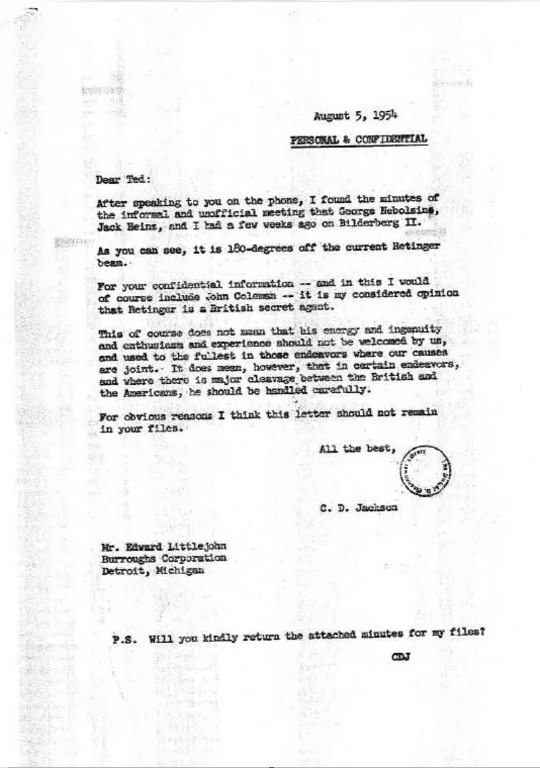 Events Participated in
References