Magnitsky Act
Jump to navigation
Jump to search
 Magnitsky Act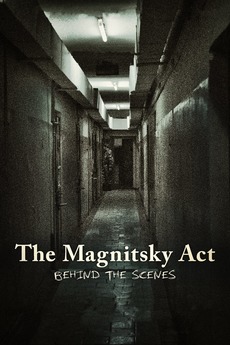 "Andrei Nekrasov Speaks Out", interview with the filmmaker who started out wholly believing the narrative about the death of Sergei Magnitsky, but then developed doubts when facts given by Bill Browder did not turn out to be true.
The International Magnitsky Act is a sanctions regime created by the Obama Administration in 2012 at the behest of Bill Browder after he lobbied Senator John McCain for it. It massively expands the ability of nation states to unilaterally sanction and freeze the assets of individuals and limit their travel without due process of law. Independent journalist Lee Stranahan has called it the "HSBC Bailout Act." [1]This refers to the Hong-Kong Shanghai Bank of China, which had money laundering operations going back to the Opium Wars of the 19th Century and took over much of the work of BCCI. HSBC had been ordered by the Russian courts to pay a substantial fine for money laundering, and the Act enshrined official opposition to this fine and similar court decisions into American - and later international - law.
The first uses of the act were to impose sanctions on those who had picked up Russian assets formerly owned by Browder, Browder's clients, and Mikhail Khordokovsky. In 2016, the incoming Trump Administration allied with US mafia figures to ensure the Magnitsky act would continue to be the official policy of the US and its allies.[2]
The act is named after Sergei Magnitsky, a mafia-oligarch lawyer and accountant, and was passed under a false narrative pushed by Browder that Magnitsky was a whistleblower. In fact, Magnitsky was a willing accomplice in crime but also died in a Russian prison due to medical neglect.[3]. The focus on Magnitsky and his fate, Browder and his clients, or human rights, is in many ways a sideshow from the broader authorization various Magnitsky acts provide to governments to take unilateral sanctions to further the interests of organized crime and cronyism allied with government figures and intelligence agencies.
In the UK
On 21 February 2017 the UK House of Commons unanimously passed an amendment to the Criminal Finances Bill inspired by the Magnitsky Act that would allow the government to freeze the assets of international human rights violators in the UK.[4]
On 1 May 2018, the UK House of Commons, without opposition, added the "Magnitsky amendment" to the Sanctions and Anti-Money Laundering Bill that would allow the British government to impose sanctions on people deemed to have committed gross human rights violations.[5]
Related Documents
August 2020:
User:Robin
is aiming to crowdfund the webhosting bill.
Please help keep this site online.
If 1/1000 of our users donated just $1/month, that would cover our costs. Be that one in a thousand!
References