2021 Old Bexley and Sidcup by-election
Jump to navigation
Jump to search
 2021 Old Bexley and Sidcup by-election 
Date
2 December 2021
The 2021 Old Bexley and Sidcup by-election took place on 2 December 2021 following the death of the sitting member, James Brokenshire, who had been the MP for the constituency since 2010.[1]
On a 33.5% turnout, the Conservative Party candidate Louie French was elected with 11,189 votes (51.5%) – a majority of 4,478 over Labour's Daniel Francis, who came second with 6,711 votes (30.9%). Richard Tice of Reform UK came third with 1,432 votes (6.6%). The remaining eight candidates lost their deposit.[2]
Candidates
When nominations closed on 9 November 2021, it was announced that there were 11 candidates standing in the 2021 Old Bexley and Sidcup by-election:[3]
Christian Peoples Alliance
Conservative
On 30 October 2021, Bexley councillor Louie French was chosen as the Tory candidate.[4]
English Democrats
Green Party
Heritage Party
Labour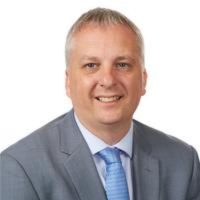 On 27 October 2021, it was reported that the Labour candidate would be chosen from an NEC-approved shortlist of four, all from London but only one of whom is from Bexley Borough.[5] This process ignored a rule change made at conference, giving the local CLP more power over candidate selection.[6] On 28 October 2021, Labour announced its candidate as Daniel Francis, a councillor for Belvedere, who was the Leader of the Labour Group on Bexley Council from 2017–2021.[7][8]
Liberal Democrats
Official Monster Raving Loony Party
Reform UK
On 29 October 2021, Reform UK announced that their leader Richard Tice would be their candidate.[9] On 4 November Richard Tice claimed the Tories are "clearly worried" ahead of the upcoming by-election contest in Old Bexley and Sidcup.[10]
Rejoin EU
On 2 December 2021, the Rejoin EU Party tweeted:"Don't waste your vote in #OldBexleyandSidcupbyelection when you can't change the result. Use it to send a message that you want to #RejoinEU and vote for @RichardHewison."[11]
UKIP
By-election eve
On 1 December 2021, Lewis Goodall tweeted:
Reminder of the 11 candidates in Old Bexley and Sidcup - a seat which has been Conservative (in its various iterations) since 1950.
Many thanks to our
Patrons
who cover ~2/3 of our hosting bill. Please join them if you can.
References
This page imported content from
Wikipedia
on 5 November 2021.
Wikipedia is not affiliated with Wikispooks.
  Original page source
here