Colin Eglin
Jump to navigation
Jump to search
 Colin Eglin  
(politician)

Born

Colin Wells Eglin


14 April 1925
Died
29 November 2013 (Age 88)
Nationality
South African
Alma mater
University of Cape Town

South African apartheid politician best known for having served as national leader of the opposition.
Colin Wells Eglin was a South African politician best known for having served as national leader of the opposition from 1977–79 and 1986-87. He represented Sea Point in the South African Parliament from 1958–61 and from 1974-2004. Described by Nelson Mandela as "one of the architects of (South Africa's) democracy", Eglin played a leading role in the drafting of the country's post-apartheid constitution.
In 1996, Colin Eglin was instrumental in refuting the false claim made by foreign minister Pik Botha that he had originally been booked on Pan Am Flight 103, which exploded over Lockerbie in Scotland on 21 December 1988 with 270 fatalities, including UN Commissioner for Namibia Bernt Carlsson.[1]
Early life, education and military service
Colin Eglin was born in 1925 in Sea Point, the son of Carl August Eglin and his wife, Elsie May Eglin. He had just turned nine when his father died in July 1934. He later wrote, "He had been ill for a long time, but had been strengthened by a deep and abiding Christian faith - and by the love and care (and equally deep faith) of his wife".[2] His mother died in 1958.[3]
He interrupted his studies in 1943 during the Second World War to join the South African Army. He became a full-time instructor in the anti-aircraft unit in Cape Town. He was then sent to a similar unit in Egypt and transferred to Italy. He took part in the South African assault on Monte Sole, after which the Allies broke through to the plains of Italy. After the War he remained in Italy for nine months, waiting for demobilisation. During this period he undertook extramural courses in Archaeology and Town Planning.
He graduated from the University of Cape Town with a BSc degree in quantity surveying in 1946.
Early political activity
Colin Eglin was a member of Pinelands Municipal Council from 1951-1954. He was elected as a United Party Cape Province Provincial Councillor in 1954 and served until 1958. He was elected unopposed as MP for the Peninsula constituency in 1958. He left the United Party to become a founder member of the Progressive Party in 1959, losing his seat in the 1961 General Election.
Eglin became the leader of the Progressive Party in February 1971.[4] Eglin was at first outside Parliament but he was elected for the Cape Town seat of Sea Point in the April 1974 General Election, when five other PP candidates joined Helen Suzman in Parliament.
Mounting parliamentary opposition to apartheid
In February 1975, UP liberal leader Harry Schwarz was expelled from the party along with several others, who formed the Reform Party. The two parties, which shared an anti-apartheid ideology, entered into negotiations to merge, which resulted in the creation of the Progressive Reform Party in July 1975. Eglin was elected leader after Schwarz agreed not to stand for the leadership and was appointed Chairman of the National Executive. He became leader of the Progressive Federal Party in 1977, following a merger with the Committee for United Opposition that had also broken away from the United Party. Eglin was the leader of the official Opposition 1977-79. He was replaced as leader by Frederik van Zyl Slabbert in 1979, when Eglin became Shadow Foreign Minister, a post he would hold until 1986.
From 1986-88 Eglin was again party leader, following the resignation of Slabbert. He was official Opposition leader until 1987, when the right-wing Conservative Party became the official opposition party. Zach de Beer took over as leader of the Progressive Federal Party in 1988. The party merged with other groups to become the Democratic Party in 1989 and then the Democratic Alliance in 2000.
Eglin continued to serve in the segregated House of Assembly until it was abolished in 1994 and then in the multi-racial National Assembly in the Parliament of South Africa until he retired in 2004.[5]
Pik Botha's false Lockerbie claim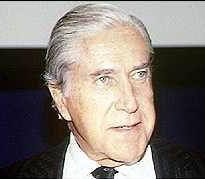 On 12 November 1994, Pik Botha's spokesman Gerrit Pretorius told the Reuters news agency that Botha and 22 South African negotiators, including defence minister Magnus Malan and foreign affairs director Neil van Heerden, had been booked on Pan Am Flight 103. He said that the flight from Johannesburg arrived early in London after a Frankfurt stopover was cut out:
"The embassy got us on to an earlier flight. Had we been on Pan Am Flight 103 the impact on South Africa and the region would have been massive. It happened on the eve of the signing of the Tripartite Accord," said Pretorius, referring to pacts signed at UN headquarters on 22 December 1988 which ended South African and Cuban involvement in Angola, and which led to Namibian independence.[6]
Pik Botha's claim to have been booked on the Lockerbie flight was shown to be false by South African MP Colin Eglin of the Democratic Party. In a letter to a British Lockerbie victim's family dated 18 July 1996, Colin Eglin wrote of questions he had put to South African Justice Minister Dullah Omar in the National Assembly. On 5 June 1996, Eglin asked Mr Omar if Pik Botha and his entourage 'had any plans to travel on this flight (Pan Am Flight 103) or had reservations for this flight; if so, why were the plans changed?'
In reply in the National Assembly on 12 June 1996, Justice Minister Omar stated he had been informed by the former minister of foreign affairs (Pik Botha) that shortly before finalising their booking arrangements for travel from Heathrow to New York, they learned of an earlier flight from London to New York: namely, Pan Am Flight 101. They consequently were booked and travelled on this flight to New York.
Colin Eglin went on to write in his letter to the Lockerbie victim's family:
"Since then I have done some more informal prodding. This has led me to the person who made the reservations on behalf of the South African foreign minister Pik Botha and his entourage. This person assures me that he and no-one else was responsible for the reservations, and the reservation made in South Africa for the South African group was originally made on Pan Am 101, departing London at 11:00 on 21 December 1988. It was never made on Pan Am 103 and consequently was never changed. He made the reservation on PA 101 because it was the most convenient flight connecting with South African Airways Flight SA 234 arriving at Heathrow at 07:20 on 21 December 1988."
Colin Eglin gave the victim's family the assurance that he had 'every reason to trust the person referred to' since he had been given a copy of 'rough working notes and extracts from his personal diary of those days.' In his letter Eglin wrote:
"In the circumstances, I have to accept that an assertion that the reservations of the South African group were either made or changed as a result of warnings that might have been received, is not correct."
The June 1996 reply by Justice Minister Dullah Omar directly contradicts the Reuters report of 12 November 1994, which stated:
"Former South African foreign minister Pik Botha denied on Saturday he had been aware in advance of a bomb on board Pan Am Flight 103 which exploded over Lockerbie in Scotland in 1988 killing 270 people. The minister confirmed through his spokesman that he and his party had been booked on the ill-fated airliner but switched flights after arriving early in London from Johannesburg."
It also conflicts with statements made by Oswald LeWinter and Tiny Rowland in Allan Francovich's 1994 film 'The Maltese Double Cross', which quotes Tiny Rowland as disclosing that Pik Botha told him that he and 22 South African delegates were going to New York for the Namibian Independence Ratification Ceremony and were all booked on the Pan Am Flight 103. They were given "a warning from a source which could not be ignored" and changed flights.[7]
Honours
Colin Eglin was made an Officer of the Order of the Disa in 2005. He was awarded the Order of the Baobab, Category II (Silver), in April 2013.[8]
Death
Colin Eglin died on 29 November 2013 when he had a cardiac arrest at the age of 88.[9]
Autobiography
He wrote an autobiography titled Crossing the Borders of Power.
References
Sources
The International Who's Who 2006 (Routledge 2006)
UCT News, Alumni Magazine, 2007
This page imported content from
Wikipedia
on 6 April 2015.
Wikipedia is not affiliated with Wikispooks.
  Original page source
here