Asia Times
Jump to navigation
Jump to search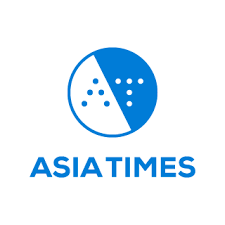 https://asiatimes.com/
Constitutes: Corporate media

Asia Times, formerly known as Asia Times Online, is a Hong Kong-based English language news media publishing group, covering politics, economics, business and culture from an Asian perspective.[1] Asia Times publishes in English and simplified Chinese.
While most of its contents definitely support the Western corporate media's angle on things, it does allow a small handful of other voices to be heard, most notably the inimitable Pepe Escobar, but also former Indian ambassador MK Bhadrakumar.
History
The Hong Kong website is a direct descendant of the Bangkok-based print newspaper that was launched in 1995 and closed in mid-1997.[2]
Asia Times Online was created early in 1999 as a successor in "publication policy and editorial outlook" to the print newspaper Asia Times, owned by Sondhi Limthongkul, a Thai media mogul and leader of the People's Alliance for Democracy, who later sold his business.
The new publishing company is Asia Times Holdings Limited, incorporated and duly registered in Hong Kong.[3] Many reporters from the Asia Times print edition continued their careers as journalists, and a group of those contributors created Asia Times Online as a successor to Asia Times.[4] The word "Online" is no longer part of the website news portal.
The site was relaunched with a new logo and design in October 2016 with Uwe Parpart as editor. Other executives include Cecil Ho, former Chief Financial Officer of ReOrient Group Limited.
The site was again relaunched in February 2019 with a refreshed web design, multiple languages and a domain name change to asiatimes.com.
Asia Times (www.asiatimes.com) averages 100,000 readers every day.
Documents sourced from Asia Times
Many thanks to our
Patrons
who cover ~2/3 of our hosting bill. Please join them if you can.
References