Banker
Jump to navigation
Jump to search
Bankers work in banks. Reflecting their importance in deep politics, this site has a separate page for central bankers, who work in central banks.
Official Narrative
"Time is money", "money is power" etc. Wikipedia has no separate page for "bankers".
Dead Bankers
Full article: Banker/Premature deaths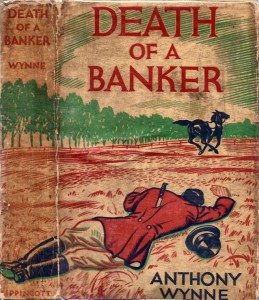 Michael Tyler has researched premature death of bankers, listing over 80 sudden deaths up to November 2018,[1] He lists the 3 most affected banks to be Deutsche Bank, UBS and Goldman Sachs.[2]
An Office Holder on Wikispooks
Related Quotation
| Page | Quote | Author | Date |
| --- | --- | --- | --- |
| Bronson Cutting | "The bankers are collecting tribute from the community on the community's credit... Commercial banking and issuing of credit should be exclusively a government function. Private financiers are not entitled to any profit on credit" | Bronson Cutting | 20 May 1934 |
As of 8 April 2021, our 15 Patrons are giving £72/month, nearly 3/4 of our webhosting bill.
If you appreciate our efforts, please help keep this site running by donating or spreading the word about our Patreon page
.
References