Charles Viar
Jump to navigation
Jump to search
 Charles Viar  
(author, journalist, spook)

Born
1952
St. Louis, Missouri, USA
Alma mater
Webster University, University of Missouri, Georgetown University
Charles S. Viar is a US spook.
Background
"Charles S. Viar was born in St. Louis, Missouri, in 1952, and grew up in the suburban community of Kirkwood. He holds degrees from Webster University and the University of Missouri, and did specialized graduate work at Georgetown University in Washington, DC. He spent most of his career in the shadowy world of national security policy."[1]
Activities
On March 1, 1988 Viar founded the Washington, D.C.-based Center for Intelligence Studies. He dedicated its activities "to the memory of James J. Angleton", my friend, mentor, and guide. he has been president and CEO of the group ever since.
Viar is a contributor to the website WantToKnow, alongside others including Peter Dale Scott and Michael Levine.[2]
Publications
Viar wrote PANDORA'S BOX: MKULTRA and the Weaponization of the Human Psyche. H. P. Albarelli Jr. and Jeffrey Kaye in their 2010 essay Cries From the Past: Torture's Ugly Echoes cite various errors of fact in this essay, term it a "rewriting of history [that] appears as nothing short of an amazing effort to distort the truth".[3]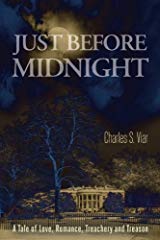 1952|
References