Bryanston School
Jump to navigation
Jump to search
 Bryanston School  
(School)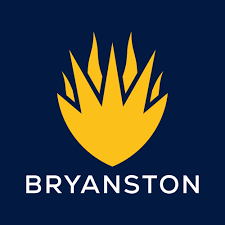 Has a reputation as a liberal and artistic school. Highest school fees in England.
Bryanston School is a public school (English independent day and boarding school for pupils aged 13–18) in Dorset in South West England.
History
Bryanston was founded in 1928 by a young schoolmaster from Australia named J. G. Jeffreys. Armed only with his confidence and enthusiasm, he gained financial support for the school during a period of severe economic instability with financial backing from Anthony Ashley-Cooper, 9th Earl of Shaftesbury, he paid £35,000 for the Bryanston House and its 450 acre of immediate grounds.
The school opened on 24 January 1928 with 23 pupils and seven members of staff. In 2004, the school had around 650 pupils and 80 teachers.
During the mid-1930s, Bryanston School was the location of Anglo-German youth camps where the Hitler Youth and Boy Scouts tried to develop links.[1]
Bryanston is a member of the Headmasters' and Headmistresses' Conference and the Eton Group. It has a reputation as a liberal and artistic school. The principles of the Dalton Plan are still in place today and remain central to the school's success.
In 2005, the school was one of fifty of the country's leading independent schools which were found guilty of running an illegal price-fixing cartel.[2]
Alumni on Wikispooks
References
This page imported content from
Wikipedia
on 22.11.2021.
Wikipedia is not affiliated with Wikispooks.
  Original page source
here