George Thomson
Jump to navigation
Jump to search
George Thomson is a former Scottish police officer who worked as an investigator with Abdelbaset al-Megrahi's legal team preparing Megrahi's appeal against his Lockerbie bombing conviction.[1] During his investigations, George Thomson discovered some potentially crucial anomalies in the evidence concerning the clothing that was supposedly sold by Tony Gauci and packed into the primary suitcase along with the bomb.[2]
Through his long-established firm in Kirkaldy, G T Criminal Defence Investigations, George Thomson has developed a wide experience in the investigation and preparation for Court of many high profile criminal cases including rape, murder and serious fraud.[3]
Al Jazeera documentaries
George Thomson has worked as an adviser and performer in three Al Jazeera television documentaries about the Lockerbie bombing:
Thomson is pictured working on a new film with Lockerbie campaigner Ludwig De Braeckeleer.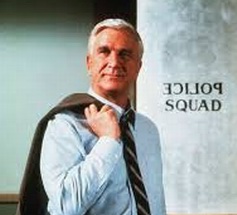 Lockerbie commentator, Barry Walker compared George Thomson's performance in the third Al Jazeera documentary "Lockerbie: What Really Happened?" to that of bumbling police Lieutenant Frank Drebin in the opening scene of Naked Gun 2½:
I thought George Thomson was the best thing in the Al Jazeera documentary. What a pro. How he managed to listen to Jessica de Grazia's ludicrous claims without corpsing escapes me.[4]
He was even more po-faced inspecting the flat where this March 1988 terrorist summit took place. I was particularly impressed by the several ashtrays on the "conference table" - better than a bottle of HP sauce and a bottle of brewers' condiment! That made it look really authentic. Bit of a crush with just six seats round the table though!
He even kept a straight face in the Malta library where he "discovered" Abu Talb was in Malta in October 1988. Who'd have guessed! And Dalkamoni too! Must have been a double being watched by the BKA in Frankfurt!
I wondered where they got this daft idea of a terrorist summit involving all of Qatar's current or recent enemies. Then it struck me - Lieutenant Frank Drebin in the opening scene of Naked Gun 2½![5]
References
See also