Indymedia
Jump to navigation
Jump to search
A formerly very active of global alternative news sites, but subject to attack by TPTB and now dormant in most countries.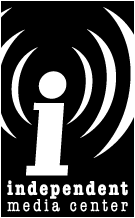 http://www.indymedia.org
Indymedia is a formerly very active of global alternative news sites. It has been subject to various attacks by governments. Several local Indymedia discussion forums had a strong leaning towards 9/11 truth and so called "conspiracy theory" in the 2000s.
Origins
Indymedia was a response to misrepresentation of events at the WTO conference in 1999 in Seattle.[1][2]
Disruption
The Indymedia.org coverpage did not publish anything from 29 Nov 2013 to 28 Aug 2017.
Raids
On 25 August 2017 the German government raided and shut down Linksunten Indymedia. In response, Linksunten Indymedia released a statement the next day on their banned website declaring, "We will be back soon." Solidarity demonstrations reportedly took place across Germany.[3]
Threats
Following the publication of a communiqué claiming responsibility for a fire in a garage at a Grenoble police depot (gendarmerie) during the night of September 20th/21st, Indymedia Grenoble and Indymedia Nantes were "threatened by the French police".[4]
Suspension
Documents sourced from Indymedia
Many thanks to our
Patrons
who cover ~2/3 of our hosting bill. Please join them if you can.
References