Difference between revisions of "Eric Ciaramella"
Jump to navigation
Jump to search
Line 14:
Line 14:
 

|twitter          =

 

|twitter          =

 

|website          =  

 

|website          =  

−

|wikipedia        = https://en.wikipedia.org/wiki/Trump–Ukraine_scandal

+

|wikipedia        = https://en.wikipedia.org/wiki/Trump–Ukraine_scandal

 

}}

 

}}

 
 
---
Revision as of 00:50, 18 November 2019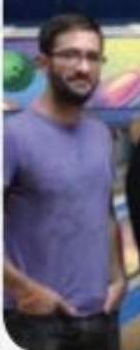 Eric Ciaramella "was a Susan Rice protege and was brought into the White House by H. R. McMaster." [2] As a C.I.A. officer supposedly under whistleblower protections, Ciarmella alleged that Donald Trump's dealings with Ukraine were a potential abuse of power and a White House cover-up,[3] now known as Ukraine-gate.
Ciaramella speaks Arabic, English, Russian, and Ukrainian.[4]
"The New York Times was right to out Eric Ciaramella according to Politico," posted Tim Pool, who was censored from Facebook for saying so.[5] YouTube censored You Are Free TV videos (available on Brighteon.com) that touched on Ciaramella and/or Ukraine-gate.
See also
External links
2019-11-08 11/08/19 "Liddl' Michael", Ciaramella 322, Jaresko, WNISEF, PROMESA, 8KUN, youarefreetv, from 16:40-36:15 https://www.brighteon.com/45867de4-2b26-4e13-b192-466b703b7b90

(This video was censored from her You Are Free TV channel mirrored on YouTube: https://www.youtube.com/channel/UCYuTOagsxlfgVBfOzCjxOPw/videos.)
Show notes (followed by supporting citation links):

"11/8: This video was censored by Youtube. Eric Ciaramella details plus Natalie Jaresko, and American banker, is a pivotal person in the fleecing of Ukraine as the manager of USAID in Ukraine. She was even put in as Finance Minister after the Soros funded Nazi Coup in 2014, and given dual citizenship the same day by Poroshenko personally. She was Finance Minister through 2016 and then high tailed it out of Ukraine when Hillary lost. She is now at it again in Puerto Rico, running the debt restructuring program, PROMESA, with 94 billion US tax payer dollars..."

1986|
References